The bumper double sale held at our Grantham saleroom on the 4th and 5th April attracted several hundred buyers from across the world in what was an offering of fine art, Asian art and collectables.
A local consignment on the outskirts of Grantham supplied lot 4, a mechanical Father Christmas figure probably from an early American factory. The vendor fondly remembers it many years ago as a child's toy brought out on special occasion and it is such things that are doing well in sales now. Its £550 hammer price smashed pre sale hopes of £200 - £300 and set a good tone for the sale.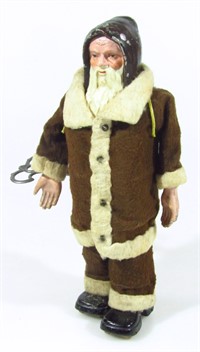 Gold was flowing out of the door at its usual high level with a collection of coins setting pulses racing and out stripping thoughts of scrap price: a number of coins were being bought by speculators and collectors as prices rose – with a 1989 quintuple sovereign set reaching £1450 and other examples sold in the mid to high hundreds.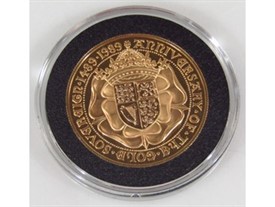 The items described illustrate the importance of quirkiness, rarity and class when achieving high prices at auction. Things either have to be a little bit different, a little bit special or hold a value in terms of what they are made of. There is constant poor press of furniture being ion the doldrums and Lot 609 a late 19th century chest of drawers from a high class local consignment deserves special analysis. On one hand the £340 paid for this 'brown' flat front, old second hand object may look good: but it fell into a category of being different. It was stamped for JAS Shoolbred, that great of great maker, established in the Tottenham Court Road area of London in the early 19th century.
Stylistically this was later, around 1890 or thereabouts and as a marked piece should acquire a good price. It must be remembered that Georgian bachelor chests from the late 18th century regularly sell for around £200 - £400 in this era against say £1500 - £2000 in the early 2000s. The financial fortunes of this chest is similar, although later it oozed class, was named and does a job, it stores large amounts without taking up much space: it cannot be emphasized enough the great value such furniture is: far cheaper than those found at your Scandinavian outlets, such pieces add character and class and individuality to the modern home, they wont fall apart when brushed against and come ready assembled at less than what you would pay on the high street. Furniture of this type remains excellent value.
The Asian Art sale on the Thursday is comprised of far more unusual items with a ready made market place in the Far East for the very best objects. Good results in the furniture, porcelain, cloisonné and decorative objects can all be reported. A pair of blue and white vases from a collection near Lincoln were not only rare because of good design, the fact there were two vases identical, but because of their size.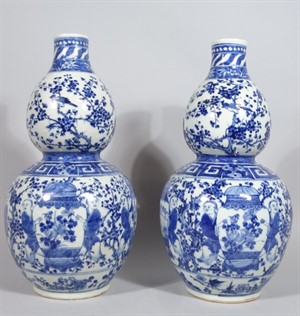 Large vases of this type were difficult to fire, they look good and create symmetry in a home and made £1700 as a result, with rampant internet and telephone bidding from England and China. A single Sang de Bouef (all over red glazed vase) followed similar disciplines to the vases and made £1000 and led a number of other solid prices in this sector of the sale.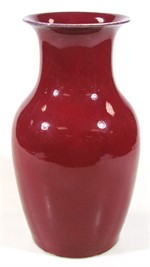 It was however, the tribal and South Sea objects that really excelled. An Austral Islands paddle, small in stature but beautifully carved matched the vases at £1700, these objects are sky rocketing in price and this was no exception.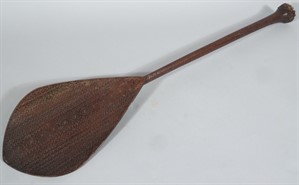 A Wakahuia bowl made £900 of similar standing and again highlights the importance of rarity, quality and collectability in achieving a good result. These objects are scarce, few were made with a low survival rate and with collecting numbers from museums and private individuals going up, it is a fabulous time to sell.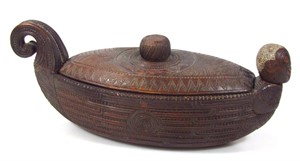 Overall, it was good to see solid results throughout the two days and a definite interest in old objects remains in rude health. The advice is don't miss the boat on Georgian and Victorian furniture, the signs are a comeback is on but prices remain good at the moment, so bid with confidence. An ideal opportunity to do so is at our next sale at Old Wharf Road, Grantham on May 2nd.