November saw the final Fine Art sale of the year at The Lincoln Auction Rooms and it was a night not to be missed!
The sale saw a room full of bidders and over 150 online bidders from the UK to America. But the bidding did not stop there as a large quantity of absentee bids and telephone bids were also left.
There were over 300 lots in the sale realising more than £50,000; from local artists to 18thC and later pieces, including items from deceased estates such as P Wright (Dec'd), Drury Lane, Lincoln and some items from a deceased estate in Leeds, as well as private local vendors.
This offered a variety of lots of differing subjects and artists alike. As you would expect with the local connection, there was a strong section of Lincolnshire artworks, paintings and prints. This was upheld by the 25 lots of Herbert Rollett (1872-1932) that were on offer. With a variety of paintings and books, the consignment reached the total hammer price of £6,295.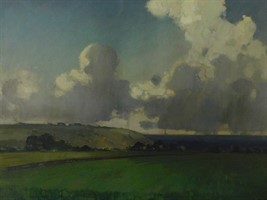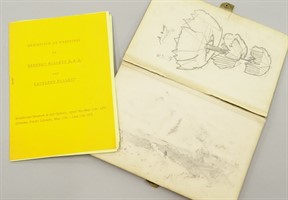 Other local artists included Colin Carr (1929-2002) with his brightly coloured watercolours and Gill Nadin (1928-1996) with her large rolling landscapes. All of which were highly anticipated and provided a strong reaction within the room.
Another artist of note within the sale was Abel Hold (1815-1891), with two paintings in the sale - one realising £1,000 and the other £1,200 - there was much competition in the room. As you will see from the images below his use of bold colours and wildlife subjects, hold much appeal to many.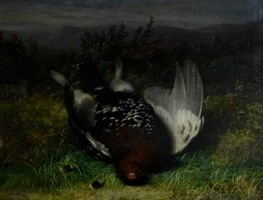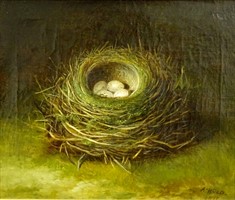 John Emms (1843-1912) is another featured artist in the sale, with one painting reaching £4,600. The prominent hound and terrier scene oil on canvas is a statement piece for any home. John Emms was an artist of note within the late 19th/early 20thC, with many of his pieces being offered in the auction market today across the globe.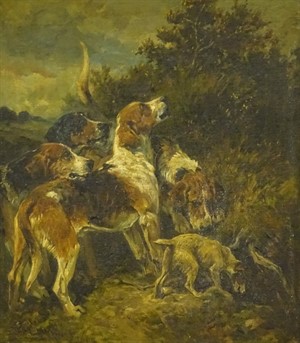 To view these and the rest of the results from the sale visit the online sale results catalogue.
If you are interested in selling in our next Fine Art Sale, get in touch with any of our salerooms and offices today. The next sale date for the Lincoln Fine Art Sale is set for Wednesday 27th February, with a closing date in early January, so don't miss out!