The Auction Rooms are an excellent place to find the unusual and interesting.  The historical past items can convey is no better expressed by medals and medallions.
By their very nature medals tend not to be of an ephemeral nature and have often been cherished long after they have been awarded.  This can result in items in good condition being offered for auction.
Recent examples sold include a souvenir medal commemorating the shooting down of the German Zeppelin during the second raid on Hartlepool in World War I on the 27th November 1914.
The airship is recorded as dropping a total of 46 bombs before it was hit and went down in the sea.  Unfortunately, there appears to be no historic recording of anyone involved with the initials J.W.F.
Carpenter was the recipient of the Queen Victorian Military General Service medal. Awarded retrospectively it is recorded that only some 26,000 were awarded with a total of 21 clasps. The example offered by auction recently bore the Egypt clasp authorised in 1850 and made £1,100 at auction.
A more recent medal trio comprising a Queen Elizabeth II service medal, campaign and long service awarded to Corporal J.H. Greaves R.A., sold for £150.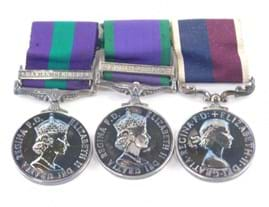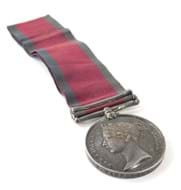 Nottingham sculptor Ernest Gillick (1874-1951) designed the National Emergency Medallion which was awarded for service on the General Ten Day Strike of May 1926.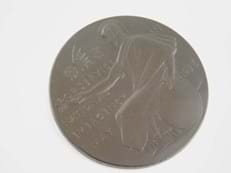 The example in auction was offered with its original fitted case.
Finally, a group of Masonic medals sold for £100.  The items were of local interest as they included a silver and enamel Round Table Lodge of Lincolnshire Founder's jewel.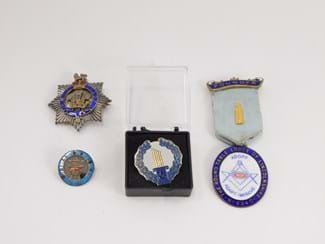 For further sale results please click here.