Our eigth sale of the month was the January Antiques, Fine Art, Silver & Jewellery Catalogue Sale at Lincoln on Wednesday 31st January.
Principal Auctioneer Colin Young, when noting the many prices realised over estimate, stated: "Jewellery will always have a 'base' value of precious metal and stones, but fashion, quality and wearability will always exceed these"
The sale principally included the contents of Highfield House Gainsborough, upon instructions from the executors of WSR Parry, being one of the best-known industrial families of the 19th century; which is when much of the collection would have been acquired. The sale was catalogued more or less room by room as it was found in the premises, rather than section by section.
Lot 2011 was from the dining room, a Pilkington Royal Lancastrian bottle vase with typical lustre decoration and at 20cm high realised £340. Lot 2014 was a Meissen figure group with various children playing around a wooden framing and at 33cm high commanded bids to £1,100.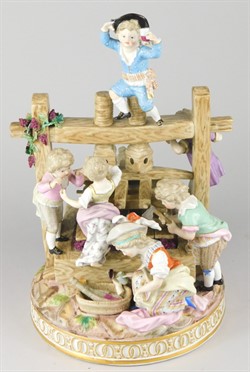 Other items included various pottery and a continuation of the oriental theme saw Japanese Meiji period figures such as Lot 2033 realise £300 and figures of a more traditional European nature such as Lot 2054, a Victorian terracotta figure of a classical figure by Blashfield of Stamford, despite damages, taking £280.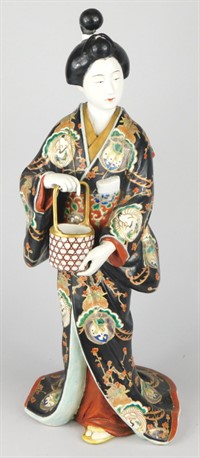 Tribal art was also a theme within this sale and Lot 2061 was an African knobkerrie selling for £900, followed by Lot 2100, a narwhal walking cane, sold with its CITES D10 licence, commanded £3,800.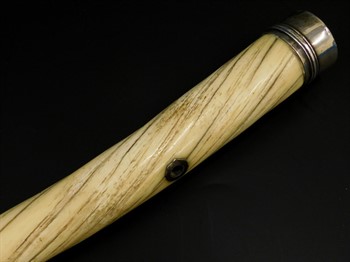 Much of the property was furnished with what can only nowadays be described as 'brown furniture' and despite concerns for this market it was clear that it was in rude health. Lot 2070 was a large Maple & Co extending dining table, which in recent times has struggled but still commanded a lot of competition and a hammer price of £950, followed by the fourteen Victorian oak dining chairs coming in at £650. Lot 2112 a centre table with gallery soared to £1,100 and another four figure sum was achieved for a horse and jockey bronze after Isadore Bonheur (Lot 2125).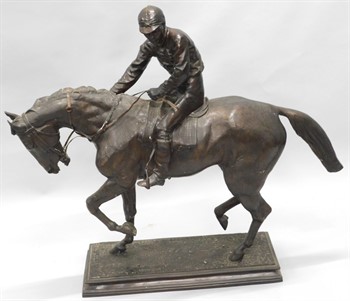 A predictable selection of 19th century was under extreme competition and this was followed by repeated glories of Grantham in a select jewellery section. Lot 2195 was a Victorian bird brooch with seed pearls and other stones, which saw the bidding reach £2,100, followed by Lot 2196 a Masonic triangular watch and chain at £850. The diamonds remained an auctioneer's best friend with Lot 2201 an 18ct gold pear cut diamond ring selling for £3,400. Lot 2207 a 1.9ct diamond drop pendant at £2,400 and from the refined to the bold Lot 2208 seven butterscotch amber beads sold for £3,200.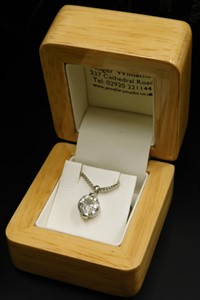 Russian porcelain figures have been notable successes for The Lincoln Auction Rooms in recent years and a collection of such figures appeared in succession as Lot 2214 to 2216, commanding an aggregate of £27,700 under the hammer.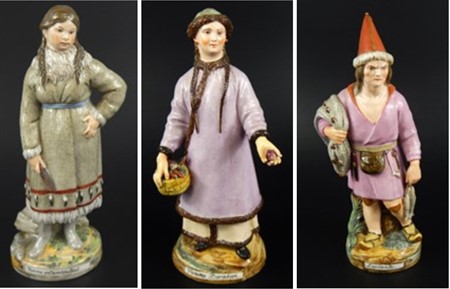 Returning to the orient was the Chinese hardwood console table from the top of the stairs at Highfield House and with bids from Hong Kong, Europe and the UK saw extensive competition and bidding to £6,000. Other Chinese ceramics that came from the property followed the suit of earlier sales with their demand and prices.
Whether antique or modern, quality is always a key deciding factor. Lot 2352 was a 20th century Robert Thompson of Kilburn 'Mouseman' oak refectory table, which realised £2,000, comparing with Lot 2379 a 17th century oak hall or refectory table of similar design that realised £4,000. To top this was a set of ten 'Mouseman' dining chairs, which could compliment either table, selling for £5,500.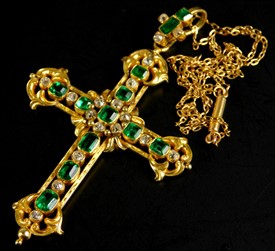 The jewellery also ended a morning session with Lot 2423 an emerald and diamond crucifix, selling for £4,100 and Lot 2424 an Art Deco bar brooch at £1,200.