Royal Doulton is a name most people associate these days with impeccably British fine bone china dinner and tea services, made in Stoke on Trent in Staffordshire. However the company's origins started over 170 miles away in London. The firm was established in 1815 as Jones, Watts and Doulton in the Lambeth area, changed to Doulton and Co in 1854 and ultimately became Royal Doulton in 1901 with the purchase of a royal warrant from Edward VII.
It was not until 1877 that Doulton started to produce wares in Burslem, Staffordshire with the purchase of a domestic earthenware, sanitary fittings and electrical insulators manufacturer Pinder, Bourne and Co. Lambeth however was always 'head office' and from the early 1870s an association with the Lambeth School of Art produced some of the most innovative pieces of the art pottery of the period.
Hannah Barlow (1851-1916) studied at the school and worked with her sister Florence at Doulton from 1871. Hannah made pots with sgraffito (engraving or incising) designs of animals and Florence made pieces in a similar way but with flowers.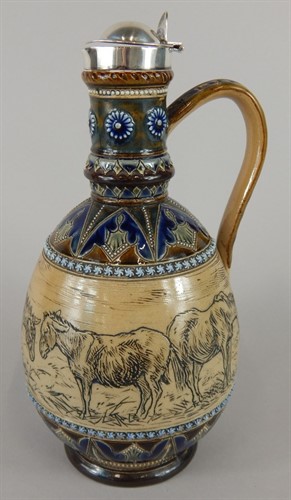 Consigned to the Collective Sale at The Lincoln Auction Rooms on Wednesday 19th July, Golding Young and Mawer are offering a piece by Hannah Barlow that shows her incredible skill and sense of design. The ewer or spirit decanter (Lot 2) can be dated accurately to 1878, not only by the marks underneath but also by the hallmarked silver mounts. It is estimated to make in excess of £400.
Also included in the sale of over 1200 lots will be the second part of a collection of vintage and 'retro' pieces from a local collection. With over 100 lots of furniture, glass, ceramics and other items there is something for all generations.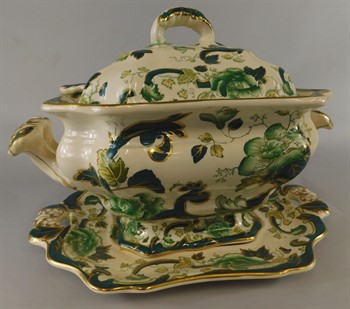 A strong section of ceramics also includes a large amount of dinner wares by makers such as Mason's Ironstone (Green Chartreuse pattern), Royal Albert (Old Country Roses pattern) and Johnson Brothers (Indian Tree pattern) to name just three and rare items of Beswick such as Dairy Shorthorn cattle and a cowboy on horseback.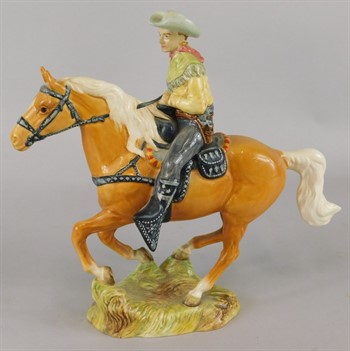 There are a good number of coins to include proof sovereigns, silver to include a George V silver five piece tea set by Walker & Hall weighing in excess of 80 troy ounces, stamps and over one hundred lots of toys included in what is without doubt an excellent and varied auction.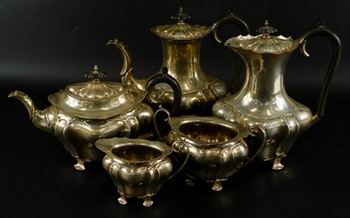 The sale is to be held on Wednesday 19th July at The Lincoln Auction Rooms from 10am. Viewing is on Tuesday 18th July from 10am until 4pm, and from 8.30am on saleday.