The four components that make up the title of this blog enhance many a situation, not least the 1130 plus live lot offering at Grantham's next Collective Sale on July 4th and 5th. Yes it has been extended, with 650 lots on the Wednesday and the remainder going on the Thursday after the Asian Art Sale at around 11:30am.
A collection of fruit knives heads the sale – with over 400 on offer in a variety of lots. There is a huge quantity from makers as diverse as Asprey with highly elaborate blades and mother of pearl handles commonplace in the offering. It is a sensational offering mixed in with the other 500 lots of jewellery, silver and objects of vertu.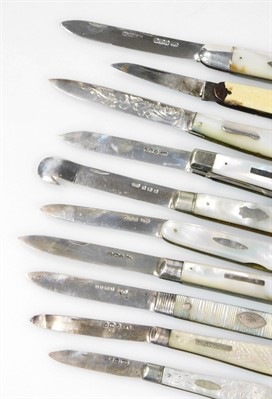 The first 280 lots bar a few exceptions are all silver: from card cases, to salvers, to gold match cases, tea services and so on. Mixed in with this throughout the two days is the treasure: a private collection of gold sovereigns from Victorian to modern cased proof sets, with several gold coin sets and commemorative 22ct gold coins thrown in for good measure.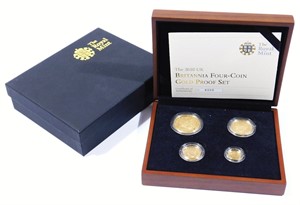 There are also multiple lots of cars with a low mileage Suzuki Jimny and a Nissan Micra again with few miles but almost at a vintage age leading the way.
Guns and knives are plentiful with two private collections of the old and new (shot gun certificates are required to view and buy several items) but the collection overall is good, with the usual supply of .22 caliber air pistols and rifles thrown in for good measure.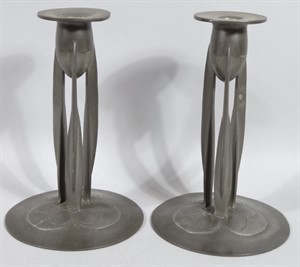 It is rare to see such a large sale with no weak areas: the names are there: Leica, G Plan, Lalique, Asprey, Liberty, Knox and so on appear multiple times. A pair of Tudric candlesticks designed by the afore mentioned legend in the field Archibald Knox deserve special mention, they are particularly good.
Furniture is quirky and of the usual high quality; a dentist's specimen cabinet opens events followed shortly by a good Canterbury, several longcase clocks are included with one by the local top maker John Wood. There is modern teak and G plan to enhance any home and there is a good mixture of high quality and useable items. Large private collections of barometers, a good selection of wall clocks and various items of mahogany, walnut and pine, finish things off beautifully.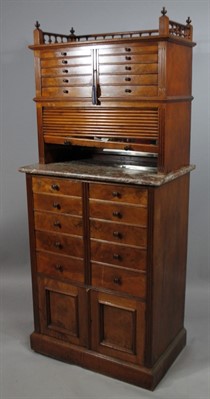 Paintings again hold a small but classy part to the sale, with a number of Victorian artists and a couple of fat cow mezzotints involved which will surely alert attention.
It is a remarkable sale, you want it, we will have it. We recommend added time for viewing as there is so much to see.
The Grantham Collective Sale is on July 4th and July 5th at Old Wharf Road. Viewing is July 3rd 10:00am – 4pm and from the morning of each sale 8:30 am – 10:00 am.