The Lincoln Fine Art Auction, held in the specialist art gallery at Golding Young & Mawer's new premises on Station Road in North Hykeham, attracted bidders from around the globe.
Online bidders registered from France, Italy, Iceland, USA, Germany, Spain and Norway. Fierce bidding from the collectors in the saleroom, on the phones and live online saw over £40,000 totalled in the first ten lots.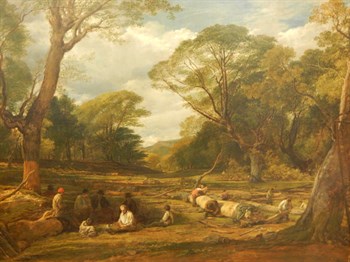 Highlights included £22,000 for a woodland landscape by John Linnell and £11,000 for an oil on canvas of mother, child and sister by Charles Robert Leslie.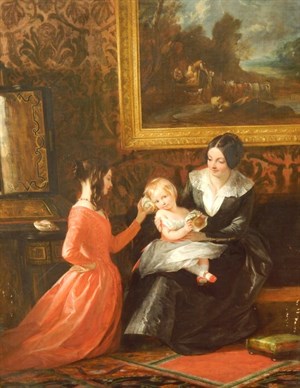 Mid-auction saw a collection of works by local artists, including a Cleethorpes beach scene by Peter Brannan, which sold for £400, a John Trickett oil on canvas of a black Labrador, which sold for £480 and a watercolour of sand hills at Sutton-on-sea by the Boston artist William Bartol Thomas doubled its auction estimate selling for £420.
The full sale results can be found at goldingyoung.com. The next Lincoln Fine Art Auction is scheduled for Wednesday, 22nd February 2017.