An anonymous donation from a Grantham resident could be the final push the St Wulfram Spire Campaign needs to reach their £500,000 target.
The donor who doesn't wish to be named has gifted several items to the appeal which set out with an ambitious target to raise £500,000 to rebuild Grantham's landmark parish church spire.
The items, some of which have already been auctioned at Grantham's auction house Golding Young, include an early 20th century Indian tapestry wall hanging. The tapestry has been hand-worked predominantly in gold braid and is decorated with doves and snakes. It will be sold during the 150th Anniversary sale at Golding Young's Grantham Auction Rooms on Wharf Road on September 3rd.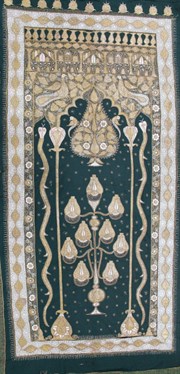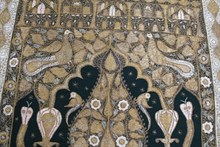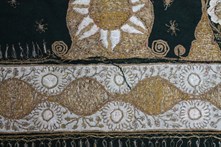 Appeal Chairman, Mrs Jean Parker had this to say about the gift: "We've been thrilled by the generosity of people and organisations in Grantham. With the appeal in its final stages, this could be the final donation that brings us up to our target!"
Colin Young, from Golding Young said: "I've have known the people involved in the appeal for years and we have been a proud supporter of the church. I'm really looking forward to raising the most we can for the tapestry on saleday and helping them reach their final total."
The public will be able to view the Indian tapestry wall hanging between 10am and 4pm on 30th August to 1st September, before they are sold at auction on 3rd September.
If you would like further information, please contact our team at The Grantham Auction Rooms on 01476 565118 and we'll be happy to answer any questions you may have or view the full sale catalogue online after 21st August.