Traditionally a personal sidearm of Scottish Highland regiment officers, Lot 11 is a Highland Officers Black Watch Dirk with a 29cm fullered blade.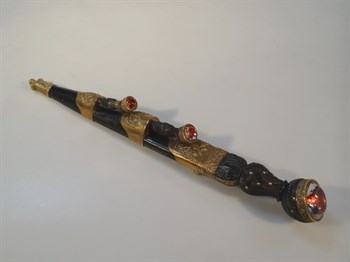 The Scottish dirk became popular in the 17th century where officers would add a dirk to their full highland dress uniform at their own expense. It use became more ceremonial in the 19th century. The hilts were usually carved from oak or ebony and elaborately decorated with silver mounts and stones.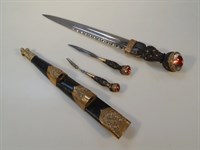 Lot 11 has a carved studded grip in an attractive basket weave pattern. The pommel is decorated with glass citrine and gilt metal fittings. The leather sheath with skean dhu and fork each have a glass citrine and features the regimental crest.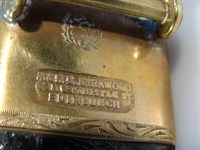 The Dirk is hallmarked 'R & H B Kirkwood'. Robert and Henry Kirkwood were well known gold and silversmiths operating from 66-68 Thistle Street, Edinburgh. They both served apprenticeships under their father, James Kirkwood. The business continued to operate under Henry's daughter Elizabeth until the 1960s.
Saleroom manager Andrew Doubleday said: "Dirks are quite rare and we don't see them very often. This particular dirk is believed to have been found by a relative in a field. The dirk would make a great addition to a collection of Highland memorabilia or for an enthusiast to use during highland battle re-enactments."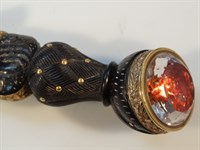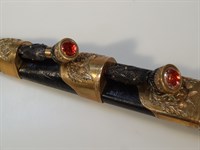 The full sale catalogue is available online. Viewing is open from 10am-4pm on Tuesday 5th November and from 8.30am on the day of the sale.