Every month at the saleroom there is a musical instrument that catches my eye and as somebody that likes to entertain dinner guests with the occasional serenade post dessert, I am always intrigued by interesting and rare items that come through the saleroom.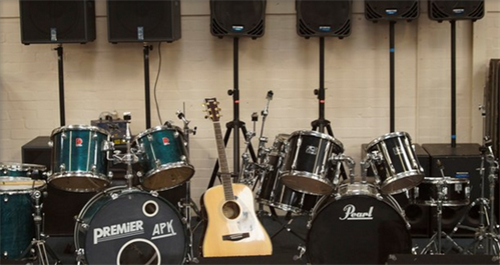 The auction on Wednesday June 10th at The Bourne Auction Rooms includes a fantastic array of professional musical equipment, from PA systems to a tambourine … and everything in between.
For the budding Keith Moon or Phil Collins (it's okay, we won't tell anyone) we have a Premier XPK drum kit and also a smashing Pearl Export kit in the most rock colour that exists … gloss black.
For any guitarists out there needing amplification we have a classic mid 1970's Fender Twin Reverb, which is without doubt one of the most sought after amplifiers of the period.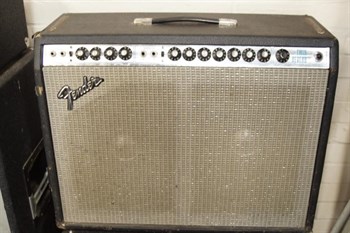 For the unmistakable sound of Marshall amplifiers, used by everyone from Slash to Nigel Tufnel - we have one of those as well, unfortunately….it doesn't go to 11.
When people think of valuable instruments, one period that gets vastly overlooked is the invasion of electro music in the late 1970's and early 1980's. The groundbreaking synthesizers of this era are now becoming as collectable as the guitars of the 1960's. The Roland SH-1000 was the first Japanese synth and the first product to bear the Roland name. It was used on groundbreaking records from OMD, Blondie and The Human League and as such has created a strong following amongst aficionados.
All the items for auction are on display at The Bourne Auction Rooms and available to plug in on request, but remember….No Stairway!
The sale commences at 10am on Wednesday, 10th June at The Bourne Auction Rooms. Viewing is from 10am until 4pm on Tuesday 9th June and from 8.30am on saleday.