Arthur Romney Green (1872-1945) is high up the list of Arts and Crafts furniture designers, with his works becoming more desirable as collecting trends narrow.
Placing a name to a style is crucial in today's market; whether it be a Lowry print, a piece of Lalique glass or silver bearing the name Omar Ramsden, names sell objects and furniture is no exception.
Romney Green closely followed the Cotswold style of production as seen by the heavyweight designers Ernest Gimson and the Barnsley brothers Sidney and Ernest, producing a style in keeping with that of William Morris.
Romney Green a mathematician, poet and scientist produced useful furniture with visible joints and kept materials other than wood to a minimum. His style closely follows that of Gimson as he exposes wares and produces items with hand tools creating a high level of finesse, whilst juxtaposing nature with science in producing visually pleasing, useful furniture.
The cabinet illustrates the work involved through the shaped supports and visible tooling marks. It is functional, stylish and beautifully crafted illustrating the skill of the maker. Making £2800 the cabinet was keenly contested throughout the country by collectors of Cotswold School items.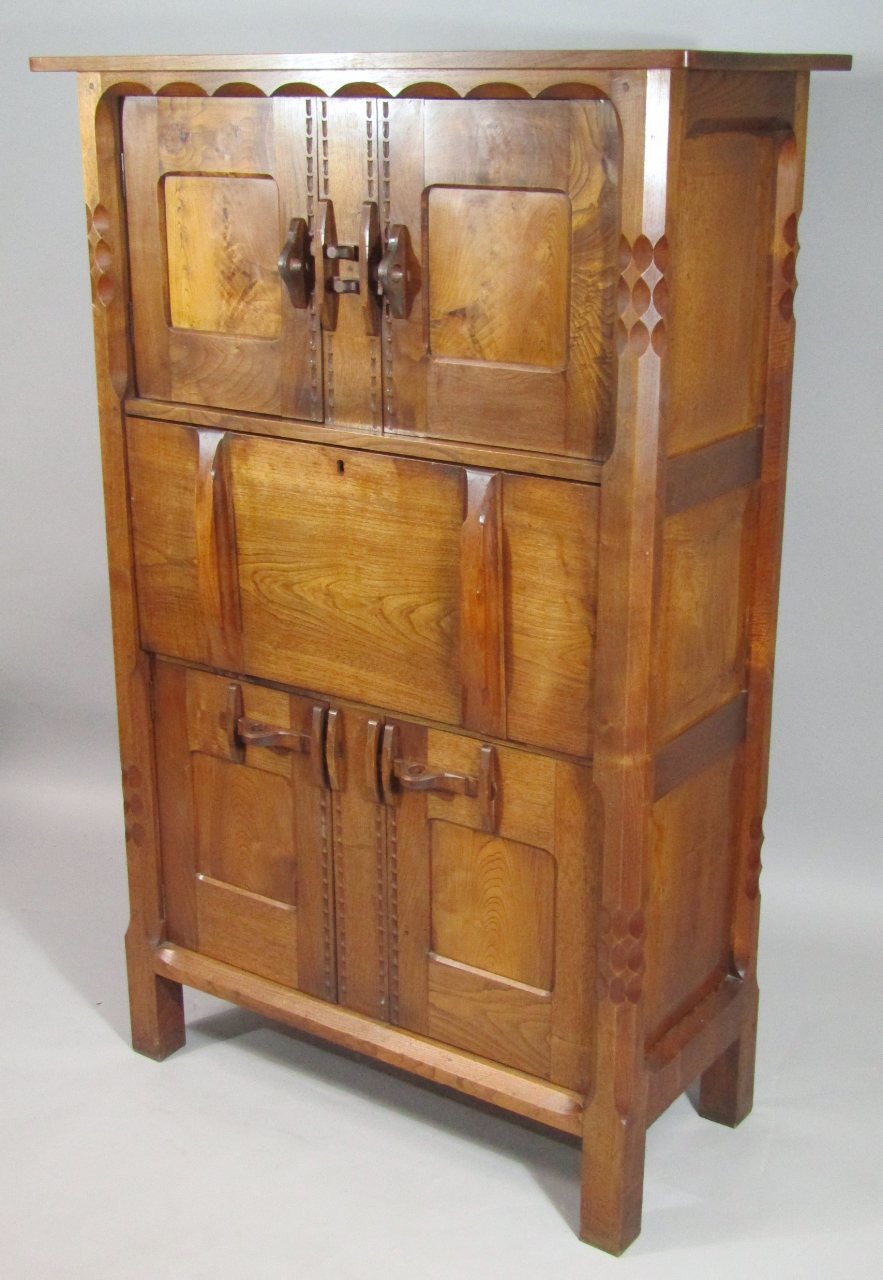 Romney Green lived an interesting life, never a prolific seller, his wares were hit hard by the financial depression in the 1930s; however, his designs were often seen in Arts and Crafts magazines, winning him European awards in the 1920s. He moved from Hampshire to Surrey and ended in Christchurch, having to move to the countryside due to ill health, where he produced mainly dining room furniture in a most distinctive style. Commissions were never numerous and his work was brought short by a road traffic accident, eventually resulting in Romney Green's death in 1945.
Although he may be slightly overshadowed by the likes of Heal, Gimson and Barnsley his works were exceptional and are in keeping with the styles of the Cotswold heavyweights.