The next Grantham Collective Sale will be held on Wednesday 29th August, bucking the usual first Wednesday in the month trend. Quite simply busy periods mean extra sales and with close to 1000 lots here, before our World Ceramics and Asian Art offering on September 5th and further sales in September at Grantham, we are as usual inundated with quality items.
A local theme dovetails through the offering on the 29th, with a selection of early postcards, a named Hubbard of Grantham Windsor chair, two excellent lots relating to Belton House and a quite exquisite multi-lot ephemera group in association with the Welby family.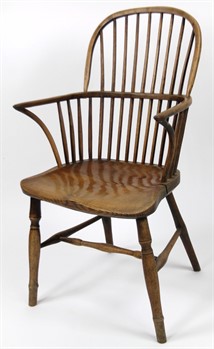 The chair is an extremely rare and desirable thing. The stamp mark of one of the Grantham powerhouses of the early 19th century will appeal to scholars and collectors, whilst the simple lines and typical Lincolnshire look will tick boxes for interior decorators and people who like quality items. This is the lot to juxtapose into the modern home: it is quirky, usable and takes up little room. These named examples are rare and are mainly in private collections. Come and buy a piece of local history is our advice, it will be a sound investment and will never lose value.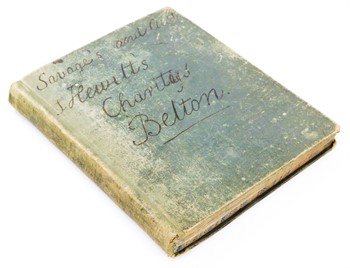 The ledger regarding Belton House takes us back to an era of pomp and circumstance. It details the charitable events held there, naming names of guests and helpers, food suppliers and who did what. It's from a very Upstairs Downstairs, Downton Abbey era, where events were held on a large scale; ham bought by the ton and wine drunk by the gallon. This ledger highlights the preparation involved in arranging these events and should really be in a museum. Your chance to buy comes in the form of lot 1 on August 29th.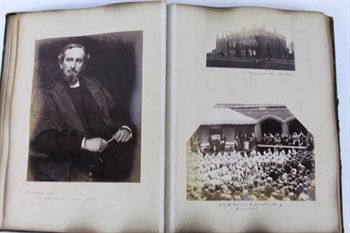 Talking of museum quality, lot 10A is a quite wonderful photographic album charting the lives of the local Welby family from the late 1800s through to the last century. Not only is the album a local font regarding the exploits and journeys of this most famous name, it is packed with early scenic and pictorial photographs of large size. It is an amazing untouched view of how things used to look and is extremely rare, not only showcasing the holidays and events enjoyed by this upper and high class family, but how places have changed over time. The images mix club photographs, school debating societies and so on with holiday snaps and the family at rest. Two other albums form the same source are in the sale showing a potted history of what people of a bygone age got up to. It is not only fascinating but extremely rare to see.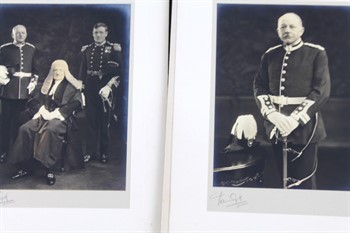 Added to the quirkiness of these local items is the 100 lots of jewellery, silver and objects, the usual mix of china and glass, so large in number we may need an extension and the 150 lot offering of antique and modern furnishings with light Ercol, G-Plan and Georgian mahogany being particularly well represented. The picture section is varied and the bygone offering is as quirky as it is numerous from decoy pigeons to cameras, good glass with even our old friends Val St Lambert and Waterford being represented. There is as usual a wide breadth of items for the modern home.
The Grantham Collective Sale takes place on Wednesday August 29th, with viewing Tuesday 28th 10:00am – 4pm and on the morning of the sale 8:30am – 10:00am.