The British have been inveterate travellers for centuries. But perhaps it was the 19th Century when overseas travel became prevalent in the middle and upper classes. With the advent of the railway and steamships people were able to cross both land and sea in a fraction of the time it used to take. In the 18th Century and into the 19th Century young men in particular would go on 'The Grand Tour', bringing back marble sculptures, bronzes and paintings, in particular from Italy.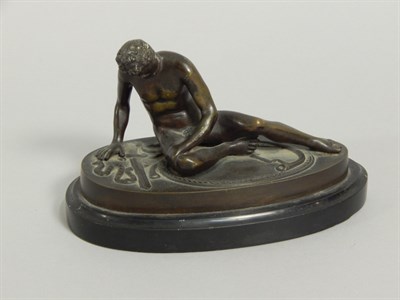 Two such items are included in the Collective Sale at The Lincoln Auction Rooms on the 21st of October. A bronze figure of The Dying Gaul on a marble base, carrying a modest estimate of £70-90 has been consigned form a collector on the Channel Islands. There is also a miniature sculpture of part of the Palazzo Ducale in Venice, carved in alabaster.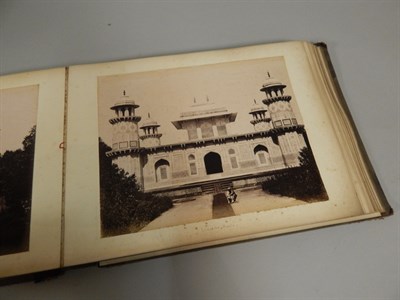 India in the 19th Century was a popular destination for travellers, people in military service and their families, as well as entrepreneurs trying to establish businesses on the subcontinent. An album of photographs in the same sale has no doubt been brought back to this country by one such person. The photographs show buildings around the country such as The Taj Mahal, Delhi Palace, the Pearl Mosque in Agra and The Residency as Lucknow. It is expected to create a great deal of interest.
Continuing with the travel theme the sale also includes Aboriginal and Maori pieces from Australia and New Zealand, Inuit sculptures carved by Eskimos, as well as paintings, furniture and decorative objects from Scandinavia.
Overall the sale includes the usual high quality mix of jewellery and silver (over 300 lots), antique and later furniture to include a collection of Titchmarsh and Goodwin oak, ceramics, glass, books and collectables .
In the evening of the 21st of October we also have an extra sale added to our busy saleroom calendar in the form of over 200 lots of pictures.
The Collective Sale at The Lincoln Auction Rooms is on Wednesday, 21st October starting at 10am. Viewing is on Tuesday, 20th October from 10am until 4pm and from 8.30am on saleday.