At the Lincoln Auction Rooms we will be hosting an evening sale of Antique and Fine Jewellery on the 30th September. Including instructions from The Great House, Kegworth, estates and private clients within the area we have been able to compile a vast array of items covering 311 exciting and intriguing lots.
From the Victorian era right through to modern times there is sure to be an item for you!
Lot 1 – A Victorian bloomed gold rococo style brooch, is a fine example of the items we have on offer with its detailed scroll worked body and faceted citrines it really is a stunner. Lot 2, a diamond set brooch from the same period set with diamonds to form crescents. These really are good period examples and well worth a look.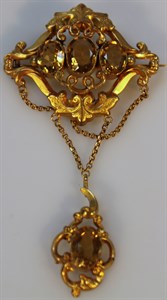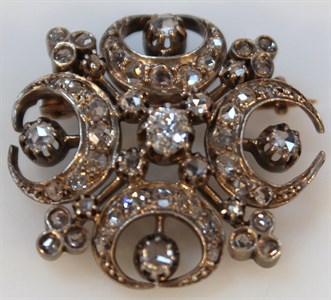 If Art Nouveau is more your style as you can see below the pendants we have on offer will tickle your fancy. Lots 38, 99, 100, 101 & 156. In the usual floral style set with varying stones, to include opal, turquoise and others, they really are eye catching.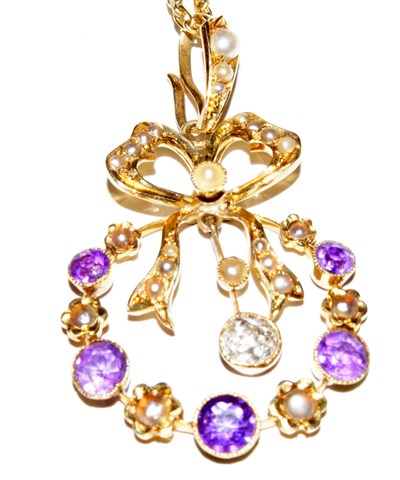 Art Deco more your style? Then Lots 240, 241, 257 & 264 will be right up your street. From rings to necklaces the variety is endless. Lot 264 in particular is a lovely example of the style and decoration from the period. Imagine how stunning it would look on!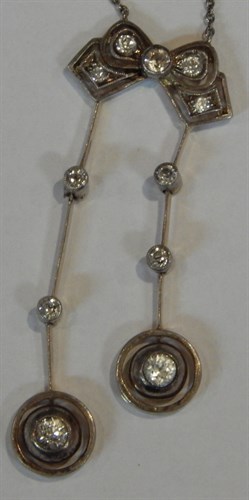 The final item I would like to touch on is Lot 284 – A French Art Deco style yellow metal combined cigarette and vesta case. These vesta cases were made in the early 20th Century to meet the decorative and practical markets. This particular example is in white and black enamel and has clearly been enjoyed before.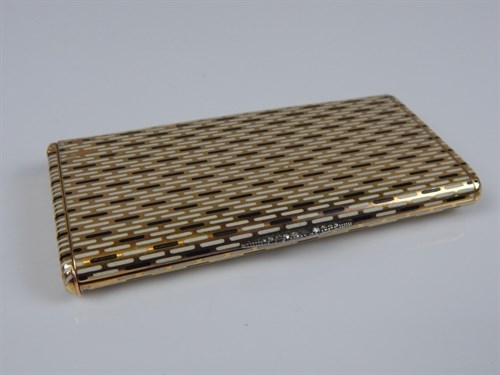 So as you can see there are many items for all age ranges waiting for you in this sale. From little treasures to full-on bling, the sale awaits you, I hope to see you there!