With FOUR weeks to go until the next Bourne Collective Sale, the yard is already full with an exceptional selection of garden furniture and seating.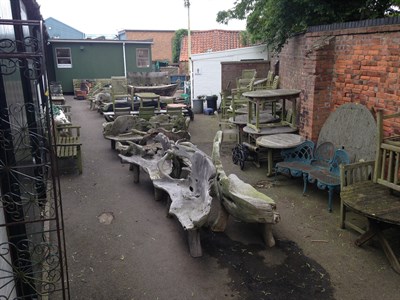 There is a mixture of quality hardwood benches and carved driftwood ornamentation benches, boats and slatted furniture. There are even some ornamental Canon amongst the metalwork and stoneware.
The next Bourne Collective Sale takes place on Wednesday 13th July, 2016 from 10am. Viewing will be open from 10am on Tuesday 12th July, 2016.