It is difficult to pinpoint just one item of quality in the next Grantham Collective Sale, when there are many to choose from on June 6th.
Whether it be toys – a Marklin collection as good and comprehensive as you will see – numerous paintings including hunting and a wonderful terrier oil, plentiful works by Aldin and Snaffles and other well-to-do Victorian and later persons, a strong showing of modern, retro and antique furniture, avalanches of Crown Derby, Doulton, Staffordshire and earlier pieces, including a drug jar of some promise, or bountiful offerings of gold and precious pieces.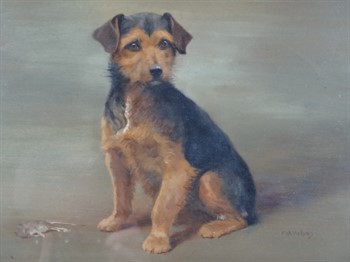 One such item is a pair of Elizabeth Gage earrings, sure to be particularly sought after. They are gold, clearly marked and set with precious stones in the typical Art Nouveau style as associated with this queen of designers. They are stunning items, quite simply the best of the best and if you were to buy directly from the shop, you could be paying five figures for certain pieces, never mind four! They are quite sensational and rare finds at auction.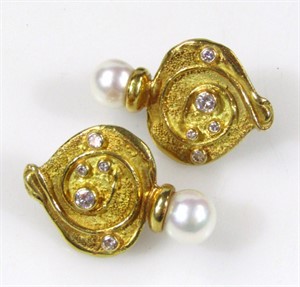 The advice as usual is to bid with confidence; from provenance of the vendor to the items themselves they simply don't come better than this and together with over one hundred and twenty lots of silver and jewellery, with good selections of gold including several Albert watch chains and a good ladies vintage Rolex, this is the sale to attend.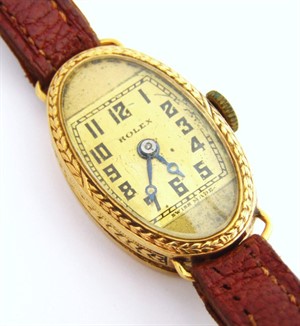 As reported, variety and quality are in droves here. With the militaria sale on the following day and this quite exquisite offering of over 800 live lots, including local postcards, stamps, collectables, furniture from the retro usable, to the plain usable useable, with Georgian and Victorian pieces leading the way, we are as usual spoiled for those two things that we really look for….quality and quantity.
The Grantham Collective Sale is on the 6th June with the specialist Arms and Militaria sale on the 7th, which includes the Philip Baker collection. Viewing is open on Tuesday 5th June between 10am and 4pm and on the morning of each sale from 8.30am.
Coming Up in July: In July we have a huge collection of private silver and effect consigned for sale. Now is never a better time to bring in your items for appraisal. We hold open valuation mornings every Friday morning at our three salerooms, or have offices with limited opening times in Stamford and Louth. Visit our calender page to find out more about valuation clinics in your area or our contact us page to get in touch.