The 22nd July should already be etched into the minds and diaries of everyone as it is the day of the Grantham Summer Fine Art and Lincoln Art sales.
Both will be offered online only but it is essential to pre-book a viewing spot for both as there is an eclectic mix from modern paintings, with Lowry topping the bill, through to traditional antiques such as a wonderful Dutch bombe commode which has all the bells and whistles of a fine furnishing item to decorate both the traditional and the modern home, to good selections of the quirky and the unusual and gold old fashioned fine art and antiques.
However no traditional fine sale is complete without the presence of a big fish. Lot 13 is comprised of such an item be it as it is a cased pike, with local provenance, which ticks all the boxes of rarity, condition, quirkiness and something a bit different which will appeal to collectors, people wishing to buy the more unique item and those who like quality and individuality.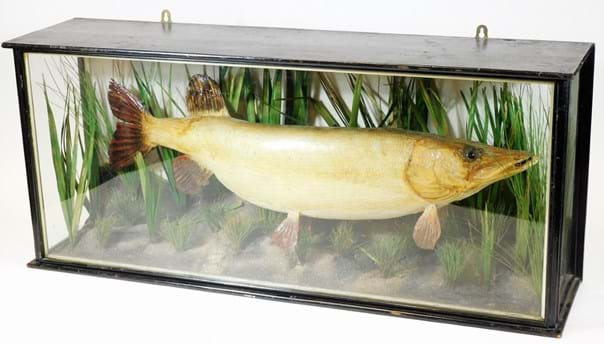 The sale is laced with such items with strong sections of jewellery, objects of vertu, collectables and furniture, all kicking off at 10:00am, followed by Asian Art with a diverse single owner collection from Indian white metal to carvings and so on, followed on by the 200 plus lots of paintings from 5pm.There is even a section of modern furnishings so all tastes are catered for.
The picture section is particularly good, commencing with chalk drawings by Cecil Aldin, the hunting theme continues with a Colin Carr watercolour at Brocklesby and the list of household names can be explained in the first few lots with traditional artists from William Vivian Tippett to Ebenezer Wake Cook and Alfred de Breanski all being represented. A pleasing number of Old Masters and portraits is dovetailed in and an exceptional set of bird studies by John Cyril Harrison also prove to be one of the many highlights.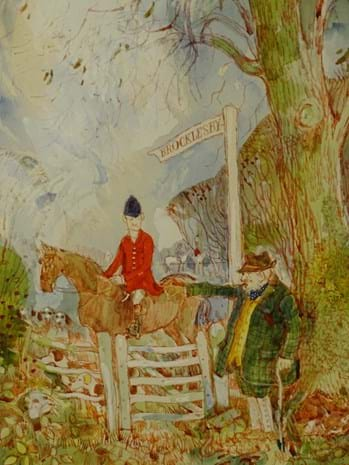 It is a select, quality grouping of a diverse range of items, at the higher end of the market which will appeal to a great number of followers and once again booking early to view is essential to avoid disappointment.