An extensive collection of film memorabilia belonging to Sleaford's former cinema owner Frances 'Frank' Haxby will go under the auctioneers gavel on May 7 at the Grantham Auction Rooms.
Haxby entered the world of cinema at the tender age of 14 in his native Filey, North Yorkshire. A fisherman's son, he turned his back on the fleet in favour of the stars of stage and screen.
Haxby's life-long partner said: "He's been into film as a man and boy. One of his first jobs was delivering the programs for the local cinema in Filey round the local hotels when he was just 14."
Between 1951 and 1961, Haxby could be found running the weekly cinema at RAF North Luffenham where he was stationed during his national service.
He progressed to operating the film projection at several theatres up and down the country before settling in Sleaford at the Picturedrome, which he went on to own, leasing the building.
The Picturedrome - or as it became known, Sleaford Cinema - was situated on Southgate and could seat 900 people. A second smaller cinema was added in 1980 which could seat 60 people.
Haxby worked at Sleaford Cinema from 1970 until it closed in November 1984 when the building started to fall into disrepair. The last showing was believed to be a romantic comedy, Blame It On Rio. He then went on to run the smaller cinema until it closed on 9 September 2000.
The memorabilia contains over 50 posters from some of the most iconic films from the 20th century, including Alfred Hitchcock's The Birds, Elvis Presley in Follow That Dream, James Dean in Rebel Without A Cause and Sylvester Stallone in First Blood.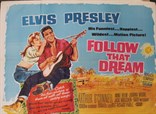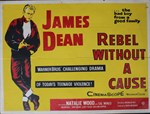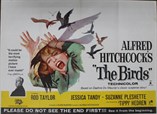 "Frank took great pride in keeping the cinema open during his time there both at the larger cinema and at the smaller more intimate cinema which was created out of unused café space." says Andrew Doubleday, Grantham Saleroom Manager. "Some of these films are iconic and most people will have seen a least some of them. This is an extensive collection of film memorabilia which would look great on any wall and should be appreciated as works of art. They will sell to film memorabillia enthusiasts as well as people looking for a retro art poster for their home or business."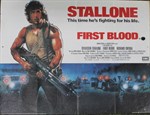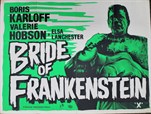 The live auction will take place at The Grantham Auction Rooms on May 7, from 10am. The full sale catalogue can be viewed online at www.goldingyoung.com. Viewing will be open between 10-4pm on May 6, and 8.30-10.00am on the morning of the sale.