A guide to starting a collection
Not all collections need to be grand in scale, size or value and everyone has to start somewhere.
The world of auctions can easily accommodate all pockets and with such diversity of objects coming to the market on a daily basis you will never be short of an opportunity to start or build a collection based on whatever is your passion in life.
With Burghley Horse Trials just around the corner from our Stamford Valuation Office at The George Hotel Mews we always receives an influx of enquiries with the passion for all things equestrian.
If we start with the grandiose subject of fine art, it is fair to say that everyone ultimately wants the statement piece hanging on the wall. Not everyone will be able to start by acquiring a work by the master George Stubbs, but there are so many respected names that can be bought for just a few thousand pounds. The names of Sir Alfred Munnings and Lionel Edwards may immediately spring to mind but the list is exhaustive. A good example is the hand of John Frederick Herring Senior (1795-1865) whereby this famous image of three horses and two pigeons was painted a number of times as a successful commercial opportunity for Herring and the illustrated example was sold for £8,200.
For a more modest budget of £1-2,000 there are literally thousands of original works by good artists from the 19th and early 20th century that regularly come to auction with studies of stable scenes, jumping, hunting, coaching and carriage driving. Alternatively you could always start with fine prints of the masters as a starting point of inspiration and aspiration?
Going from paintings to sculpture the choices do not diminish in any way with the names of Isadore Bonheur and Antoine-Louis Barye being foremost exponents in this specialist area of 19th century animalier. Anothetr of the most popular sculptors of the 19th century is John Willis Good (1845-1879) and despite a short life he produced quite an extensive catalogue of works. This pair of silver plated bronzes recently sold for £1,100. Again, you could always start with later casings of the greatest names and build your collection from there?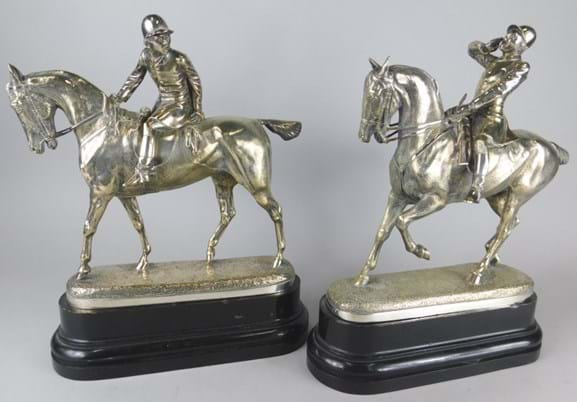 Traditional works are not always the choice of today's collector and perhaps the search for modern, contemporary artists can be more difficult in the secondary market as people tend to retain original works for a generation. This work by Edward Waites (b.1988) sold for £750 and with few appearances at auction competition was very strong. Supporting living artists with a bespoke commission could be the solution for you? Never a bad thing to do as these will become the antiques of the future generations.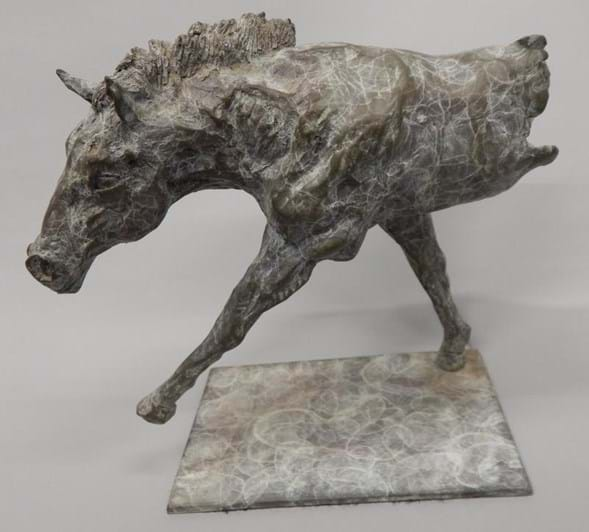 Depictions of horses and imagery of equestrian subjects appear in virtually every form of  objet d'art and there here are a diversity of lots sold at auction to illustrate that not everything needs to hit the headlines with high prices. Collecting does not need a start with a major investment.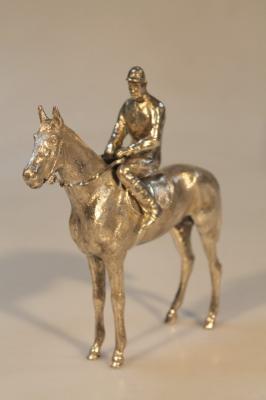 Porcelain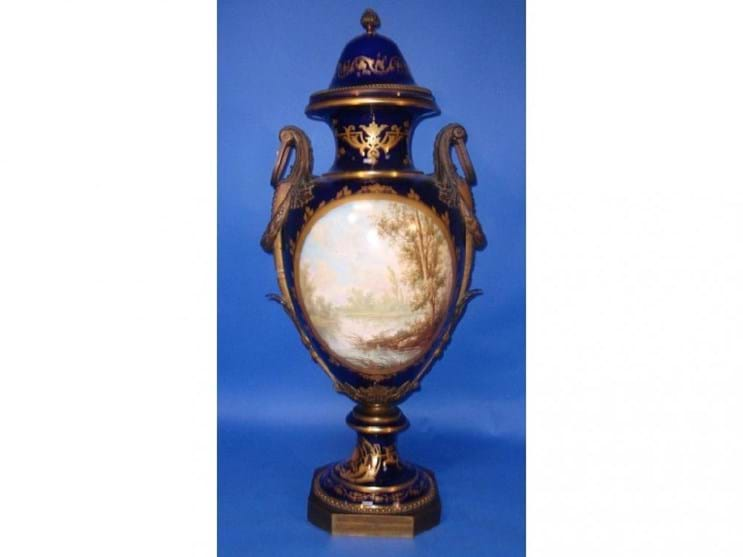 Ring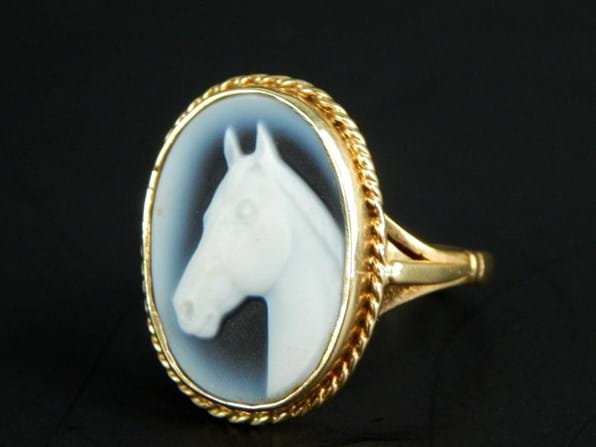 Vesta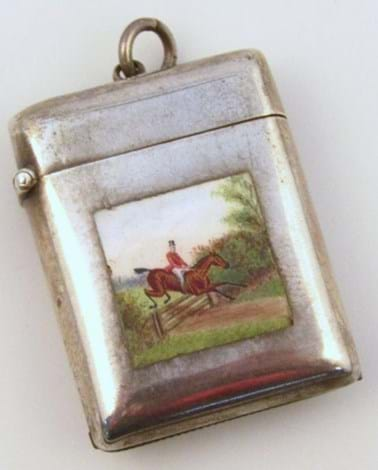 Mascot