Andrew Doubleday, manager of the Grantham Sale Room of Golding Young & Mawer, was invited to take part in the sponsors' day at Belton Park golf club.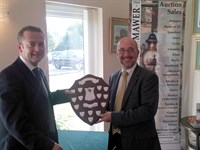 Mr Doubleday, and his golfing partner Andrew Hodgson, won the club's inaugural sponsor event - scoring 42 points in the better ball Stableford competition. The duo celebrated their success at the 19th hole and received a trophy to remind them of their win!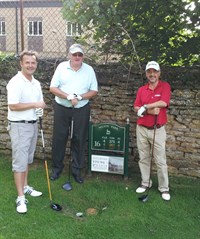 Golding Young & Mawer were invited to take part in the event because it sponsors the 16th tee at the club, Mr Doubleday has been a member of for more than 30 years.
Speaking after the event, a victorious Mr Doubleday said: "Golding Young & Mawer are pleased to sponsor a tee at Belton Park Golf Club.
"We really enjoyed taking part and to compete and win the first event of its kind is particularly nice. We look forward to taking part again next year and having the opportunity to retain the trophy!"