Edward Culpeper is perhaps the most famous name in the manufacture of microscopes. Between the years of 1725 and 1730 he designed what was to become one of the most popular microscopes of its time.
Culpeper had taken over the workshops of Walter Hayes in 1685 and was soon producing an inexpensive but easy to construct microscope, mainly from brass and cardboard. However the design meant they could not be inclined as the split support legs made access to the stage difficult. They were also not particularly accurate on fine focusing.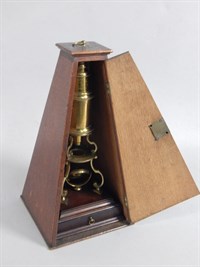 Golding Young have a later brass example of such a microscope entered into their monthly
Antique and Collective sale at The Lincoln Auction Rooms on Wednesday 16th of September. Consigned from a local deceased estate and sold with some attachments the microscope is in its original box and it is expected to make £500-800 in the auction. Auctioneer John Leatt said, 'Scientific instruments such as this rarely come on to the market in such original condition; we are expecting to have lots of interest worldwide in this piece.'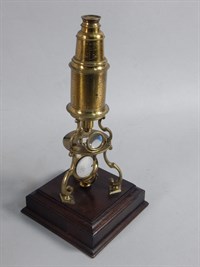 In a mammoth sale of over 1600 lots there is a healthy section of jewellery, silver and watches, a huge number of collectables to include guitars, aviation memorabilia, die cast vehicles and toys, postcards and ephemera. All 1600 lots are to be sold in two simultaneous auctions on the same day, making it unmissable.
Also included in the sale but to be sold by formal tender are the cabinets, counters and some fittings from a small jewellers in Grimsby. These pieces have almost certainly been in situ since they were made at the beginning of the 20th century. With the fashion at the moment for high street retailers to fit out their shops with period fixtures and fittings we are expecting plenty of interest. Viewing is strictly by appointment via the auctioneers, with the buyer responsible for removal.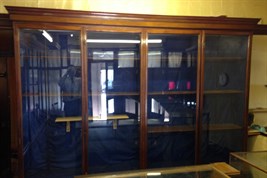 The sale is to be held on Wednesday 16th September from 10am at The Lincoln Auction Rooms. Viewing is on Tuesday 15th September from 10am – 4pm and on saleday from 8.30am.