The Golding Young team of Grantham saleroom manager Andrew Doubleday, Bourne saleroom manager Justin Dingley and porter Mark Wallington had an excellent day's golfing at the Duncan & Toplis golf day held at Belton Woods Hotel near Grantham.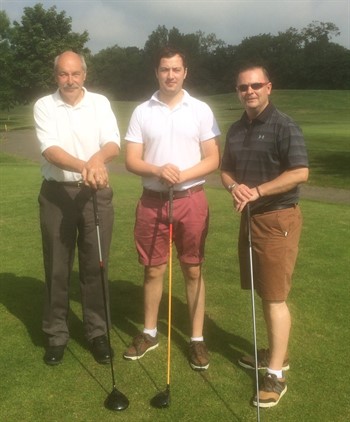 Andrew said, 'We have entered this event a number of times over the years and this is the first time we have managed to pull a team together purely from members of staff. The way the company keeps expanding we'll probably enter two teams next year!'
The team came in mid table with a respectable score in the mid 70's. The winners came in with a fine score of 90. As ever with golf it is the course, taking part and company that matter and all were excellent. Both Justin and Andrew enjoyed listening to Mark Wallington telling various anecdotes of his football career as goalkeeper with Leicester City F.C. during the round and with a much needed drink after the game. The event raised an amazing total of £3,500 for the Lives Lincolnshire charity.