The timely collection includes two unusual marine chronometers by Hamilton of America. Hamilton of America originated from Pennsylvania's Amish country in the late 19th Century and rose to fame during the First World War, when access to precision timekeeping was hampered by the war raging across Europe.
Lot 7 is a two-day marine chronometer signed Hamilton Watch Company Lancaster, PA. USA, model 22. Model 22 was first produced in 1943 and was used for navigation on ships within the US Navy, such as destroyers, submarines, tankers, hospital ships as well as merchant vessels. The underside of the chronometer bears the inscription TD Watch, Bureau of Ships, US Navy 9079-1943. It comes in a mahogany case with platted fittings.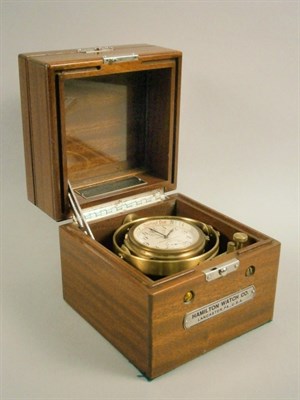 Lot 33 is a ships chronometer watch, model 22, within a mahogany case and outer carrying case.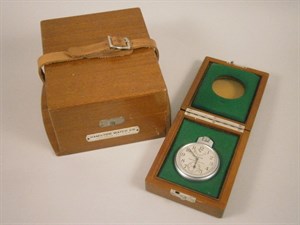 Saleroom manager John Leatt said: "This is a really interesting collection of clocks and timepieces. A chronometer was an essential piece of kit for any ship's navigator. Without it, they could find themselves miles off course and in enemy territory. The collection is sure to attract interest from most horologists."
Elsewhere in the sale is a collection of Corgi, Dinky and Britain's die-cast vehicles, many of which are agricultural in nature. Originally owned by a gentleman from a village just outside Lincoln, they have been kept in immaculate condition - most are 'mint and boxed - and the collection is expected to raise at least £1000 at auction. A Rolex pocket watch is estimated to make upwards of £150 and an early 19th century mahogany wall clock estimated to make over £500.
Visit the Lincoln Auction Rooms on May 21, from 10.00am, for your chance to bid on the Lots mentioned. If you would like to preview the items for sale beforehand, they will be available for viewing on Tuesday May 20, 10.00am - 4.00pm, and 8.30am - 10.00am on the morning of the sale.
If you would like further information, please contact our team at the Lincoln Auction rooms on 01522 524984 and we'll be happy to answer any questions you may have, alternatively, view the full sale catalogue online.