Having one of the lowest number of registered internet bidders in recent times (310) might be viewed as a negative, but when it created a packed saleroom this week, for the Bourne Collective Sale, it is only a positive. It was great to see many faces in the room that often bid online as well as retaining the security backdrop of different countries flashing up on screen with distance bidders.
Did reports of the summer heat wave terminus make everyone come out to play? Who knows.
Many commission bids covered the sale after a busy view morning and it was also an active day for telephone bids. The highlight of the day was Lot 8, a Vernis Martin cabinet chased by 3 telephone bidders to reach £6,800.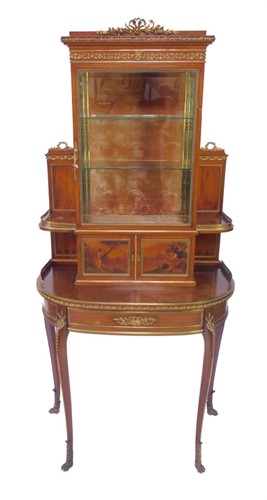 Telephones secured the other sale highlights of Lot 2, an Asprey Japanned grandmother clock for £600.
And Lot 3, A Jeffrey Gilbert of Peterborough violin selling for £2,800.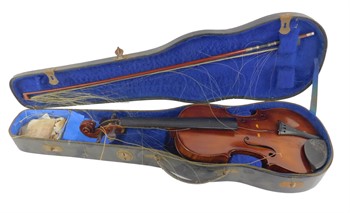 Over 1151 lots were offered in the Bourne Collective Sale, with 1002 finding a new home. A good solid day of sales for general and mid-range objects.
Diverse lots, plenty of bidders, sunshine and smiling faces. A pleasure to sell.