Dickinson's Real Deal is set to film at the Grantham Auction Rooms on January 15, 2014.
Dickinson, well known for his eye-catching ties and distinctive glasses has bounds of antiques knowledge and enthusiasm which comes across to viewers both at home and within the saleroom.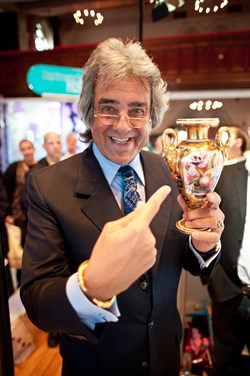 Saleroom manager, Andrew Doubleday said: "We're really looking forward to David and his team filming with us. The dealer's day - where participants decide whether to take a dealers offer or take a chance in the saleroom - took place at a local College in Stamford.
The items set for auction were then brought over to us, we researched and catalogued the items, assigned lot numbers, and took photographs. We then started marketing the items to ensure the show's participants get the best price they can on the day."
A key highlight - that is sure to catch the attention of dealers - is Lot 120, a moving selection of Korean War memorabilia. The memorabilia includes a Korea Medal awarded to Private Robert MacKee, 1st Battalion Black Watch.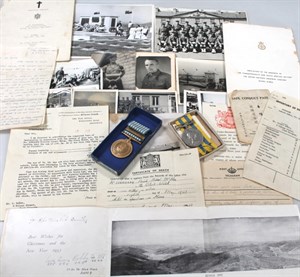 MacKee was one of 57 soldiers to lose their lives from the battalion during the Korean War. A war which symbolized the struggle between democracy and communism, with the US-led UN forces on one side and Russia and China on the other. MacKee died shortly before his 21st birthday, tragically only 2 months before the armistice was announced.
The collection includes a general service medal ribbon, identity tag, soldier's record pay book, photos, letters between his commanding office and parents, memorial booklets, and the telegraph announcing his death to his parents.
The full sale catalogue can be viewed online.