How do you make a mundane item interesting? One way is let a top designer put their mark on it.
A pair of Brian Asquith (1930 -2008) candlesticks offered in our Grantham auction, emphasizes the importance of attaching a name to an object to enhance interest in it.
Born in Sheffield and studying under the tutorage of Frank Dobson, this 20th century powerhouse of design was at the top of the tree academically, with Asquith teaching at esteemed locations such as The Royal College Of Art, Sheffield College and the College at Barnsley amongst others; and creatively, remodeling his hometown Peace Gardens, re-designing and enhancing various churches and cathedrals including the church at Ruislip.
The candlesticks at just over 8cm high date from 1971 and 1972 yet ooze Post Modern futuristic design. They are a traditional artifact which has been modernized so they can juxtapose in the modern household… clever stuff in deed.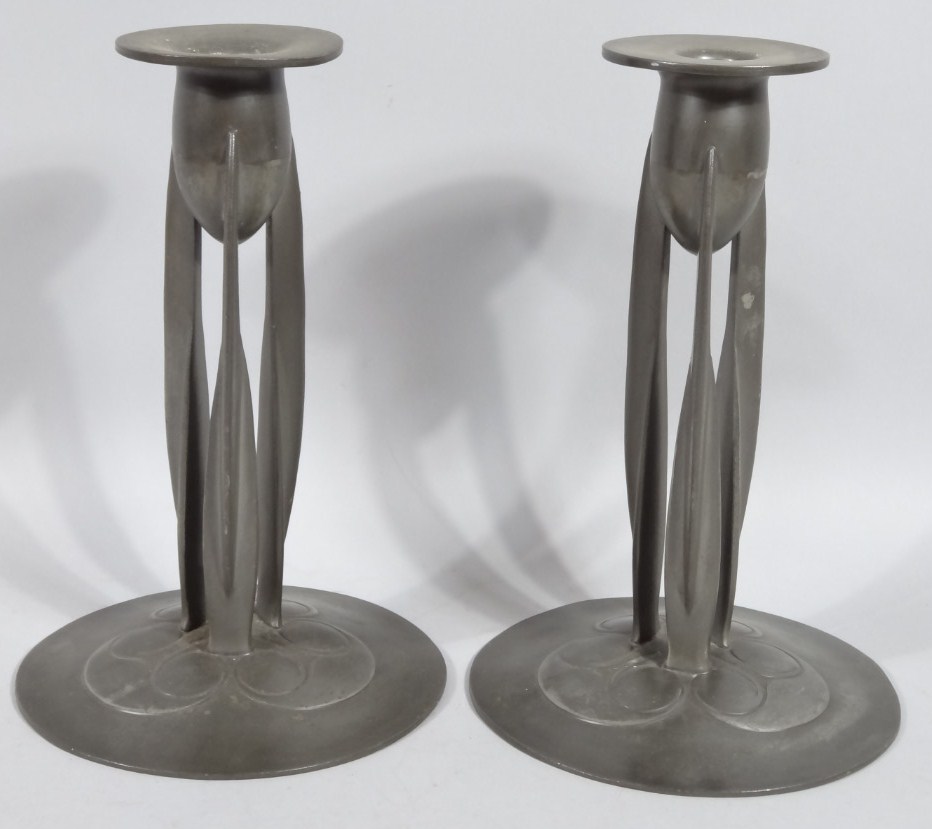 The candlesticks tick boxes in terms of desirability too: they are design classics, a pair, useful, stylish and most importantly associated with a good name.
Similarly the pair of Archibald Knox (1864 – 1933) candlesticks in Tudric Pewter puts emphasis on the importance of a name further: produced by a leading figure in a desirable style years before their time, they become desirable items not just for how they look, but who thought up their idea and creation.
There is nothing more normal than a candlestick, but a Knox or Asquith candlestick? Now you are talking!