A little winter sunshine and the lure of ITVs Real Deal brought in the buyers keen to compete in bidding for several prize lots, at the Grantham Auction Rooms on January 15.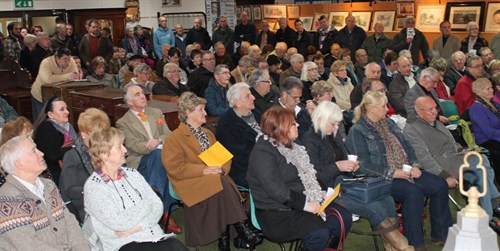 The saleroom saw a record number of first-time auction goers. Though some were attracted by the prospect of appearing on television - with filming for Real Deal in full force - many made several purchases and left full of enthusiasm with plans to attend future sales.
Saleroom manager Andrew Doubleday said: "The saleroom is always busy, but at this particular sale there was a real buzz of excitement, which echoed the auction house atmosphere of yesteryear. It was a wonderful way to start the New Year."
The star of the show was undoubtedly Lot 345, a rare 1921 autographed Winston Churchill photograph that realised £1100.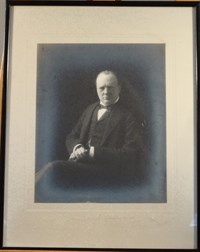 Lot 30, a 19thC British cavalry sabre by Posser, in addition to attracting many commission and telephone bids, achieved well above its estimate in the room, when the hammer finally went down at £1850.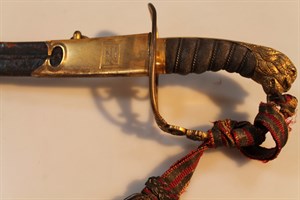 Some sceptics suggest that the growth of digital texts is gradually lowering the demand for printed words. However many book lots exceeded expectations in January's Grantham sale. Collectible first editions, signed modern authors and children's novels all found buyers.
All our sale results are on our website are online so "go on" take a look if see if you have similar items at home. We offer a free auction appraisal at our Bourne, Grantham and Lincoln salerooms every Friday and our experts are on hand to guide you through the auction process.