Whether you plan to blend a contemporary look with Asian influences or go for an all-out Asian inspired theme for your home, we've got everything you need to create the perfect style at the Grantham Auction Rooms.
On March 12, we are holding a specialist Asian Art sale with items from all across this rich cultural spectrum.
The key to perfecting the Asian look are clean straight lines and dark glossy lacquered furniture mixed with accents of china blue, bright orange, red or gold.
Introducing a collection of Asian-inspired prints in gold frames or a selection of fans displayed in a grouping can transform an otherwise plain looking room into something special.
Accessorise dark furniture with cushions in bright fabrics, vases finished with oriental designs, Chinese style light pendants, cast metal or pottery statues and oriental carpets to achieve the look.
"Our Specialist Asian Art sales always attract a lot of interest from the UK and the Far East who are looking for treasures to style their homes." Said Grantham saleroom manager Andrew Doubleday.
"We've got a Chinese Pink ground bottle vase, Lot 1, which would look stunning in a lounge setting with dark furniture and red and gold accents. Or Lot 3, an 18th century Chinese Sang De Boeuf vase in red, offset by an oriental rug or prints."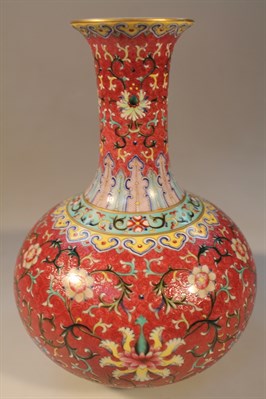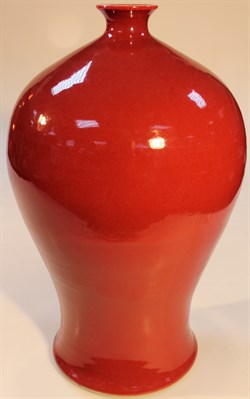 Viewing will be open between 10-4pm on March 11, and 8.30-10.00am on the morning of the sale.
The live auction will take place at The Grantham Auction Rooms on March 12, from 10am. The full sale catalogue can be viewed online at www.goldingyoung.com.