A lifelong collection of football memorabilia collected by a Lincoln City supporter over 64 years will be auctioned in Lincoln. The collection of mainly Lincoln City FC programmes and other memorabilia includes one programme from every team that has ever played in the Football League. Now the remarkable collection is being sold at The Lincoln Auction Rooms on Wednesday, 18th October.
The collection was gathered by David Rollinson, who now lives in Market Drayton in Shropshire with his partner Tricia, but lived near Lincoln as a child. Mr Rollinson said, 'My Uncle Ted was a Lincoln City season ticket holder and in March 1954, when I was nine years old, he took my brother Morris and me to see Lincoln play Luton. There were 1,124 spectators and it was a 1-1 draw. We were totally hooked.'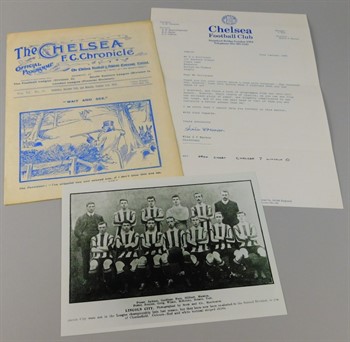 The earliest item in the collection is a Chelsea v Lincoln City programme from October 1910. The game was played on October 29th at Chelsea's grounds at a time when Lincoln had gone back into the league and Chelsea were the champions. Chelsea won the game 7-0.
There is also a programme from the first ever game Ipswich Town played in the Football League on August 27th 1938, a number of FA Cup Final programmes from the 1930s onwards and some special edition programmes. There is also an extremely rare programme for the match between Liverpool and Gainsborough Trinity on the 14th of January 1911.
Programmes from some teams no longer involved in the football league include Bradford Park Avenue, Glossop, New Brighton and Spalding. There is a personal autograph album of Lincoln City players from 1954 to 1959 and a football shirt worn by Grant Brown, who made a record 491 appearances for the red Imps.
The auction also includes just under 100 lots of coins ranging from the early Roman, Greek and Byzantine periods to a rare set of silver crowns from the late 17th century onwards and collectable gold coin sets from the 21st century. Prices will range from as little as £10 to in excess of £2,000.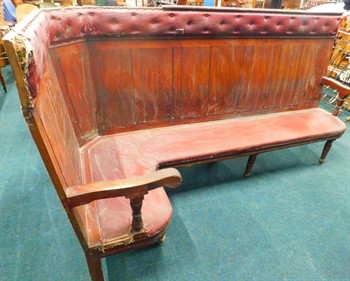 Over 200 lots of Georgian and later furniture includes a Victorian mahogany settle removed from the waiting room at Beverley station in East Yorkshire.
Two Rolex watches feature in the sale, with an 18ct gold example purchased in the Middle East in the 1990s expected to make in excess of £5,000.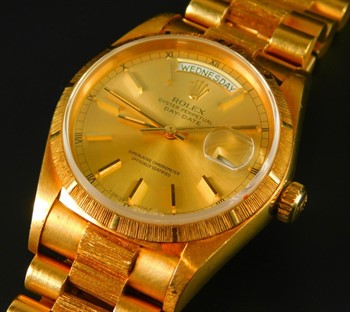 Of local interest the sale includes the studio collection of the late Lincoln and Bardney artist Martin Page (1949-2013). Mr Page was well known as the MD of Norman House Furnishings at 57 Steep Hill in Lincoln, latterly working from his Studio in Bardney. He concentrated on his conceptual and abstract art from 2009 after his retirement and sold to clients in Singapore, Australia, Norway and Italy after a successful exhibition at the Sam Scorer gallery in Lincoln.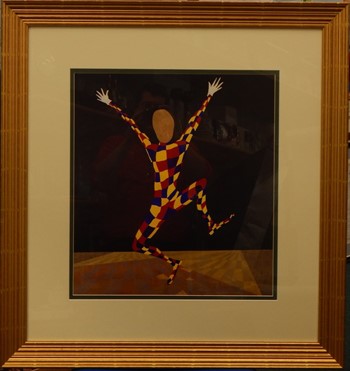 The Collective Sale is at The Lincoln Auction Rooms on Wednesday 18th October from 10am. Viewing is on Tuesday 17th October from 10am to 4pm and on saleday from 8.30am to 10am.