Coin enthusiasts will be well catered for at the forthcoming sale at Lincoln Auction Rooms on February 26th, with a host of rare and valuable coins waiting to go under the hammer.
One of the stars of the show is Lot 1, a Queen Victoria gothic crown coin dating from 1847. It is rare for coins such as these to come to auction and rarer still to find one in such good condition, so lively bidding is expected.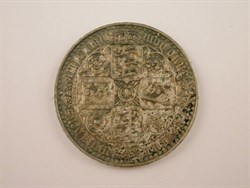 The coin, which has a guide price of £400-£600, comes from a deceased estate consignment that was brought into the Lincoln Auction Rooms monthly valuation day at Kenwick Park Golf Club. The consignment revealed a selection of valuable coins, with seven South African Krugerrands, weighing exactly 1 ounce of 22-carat gold, and a number of Victorian sovereigns also up for sale.
It is not just coinage on offer - an excellent example of a barograph, a device used to predict the weather by measuring atmospheric pressure, is also set for auction. The barograph was made by Dixon of Lincoln and comes complete with a good quality case; it is on sale as part of a lot that includes a mini weather station and is expected to make in excess of £250.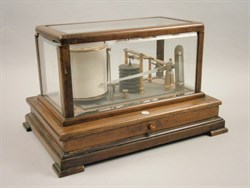 Viewing will be open between 10-4pm on February 25.
The live auction will take place at The Lincoln Auction Rooms on February 26, from 10am. The full sale catalogue can be viewed online at www.goldingyoung.com.