The latest Grantham Collective Sale will take place on the 29th June – rather than the usual slot of first Wednesday in the month for one month only. This is to make space for the quite magnificent Country House auction we have on site at Leasingham Manor on 5th & 6th July.
Speaking of Leasingham, we are delighted to offer the contents of the attics from the Manor in our latest Collective Sale at Grantham – and as usual there is plenty to go for. At the most recent count 850 live internet lots will grace the occasion in Grantham on Wednesday 29th June, including a good deal of gold and other jewellery, headed by a fine 15 carat gold Albert watch chain and a number of very wearable diamonds, an excellent selection of choice silver and desk objects from Leasingham and elsewhere and a selection of coins to finish off the section. With fusee clocks from Harrods, fishing reels from Hardy and good private collections of Punk records, mundane it is not!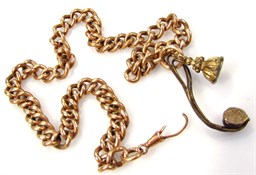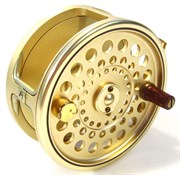 Over 150 lots of furniture from Art Deco walnut dining tables, to Queen Anne style chest stands, Ercol, light woods, office furnishings, upholstered and dining furniture and a good selection of electrical goods and a mobility scooter juxtapose with the buoyant number of period pieces, a smattering of restoration and tradesman items and a few articles to aid any such restorations provide the most varied furniture selection we have had for a while.
Pottery and glass pieces are also interesting; from Enoch Wood influenced Vicar and Moses groups, other Staffordshire, a good collection of modern and Studio Pottery, and those famous names from Clarice Cliff, to Spode and Wedgwood help to produce the usual stellar selection.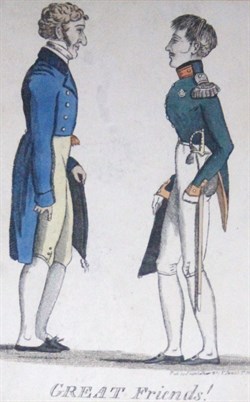 However, it is pictures and more especially prints where the sale takes off. Almost exclusively from the Manor we have from satirical propaganda cartoons, to some of the more famous engravers, with even an early plan of Buckingham Palace thrown in – you name the engraver, the chances are there will be a piece from them here. There is Cruikshank, to Hogarth, with a bit of Alken, Le Blond and Baxter thrown in, as well as our old friends, Aldin, Sidebotham and Rowlandson with his trusty sidekick Dr. Syntax all making appearances in this amazing sale of coloured engravings, prints and book plates.
Wall hanging items in the sale are not just satirical. Preceding a quite marvellous collection of samplers in the sale on July 5th is this collection - found in the out houses at Leasingham - the majority of which are of the highest quality. From George III examples to a poignant death motto sampler and a very rare Victorian Belton House Grantham piece, we have a great array to interest all such collectors.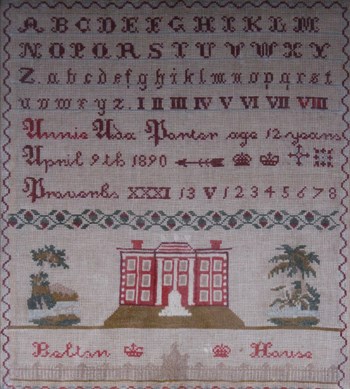 There are a number of oils and watercolours, Old Master style portraits and so on to appeal to the high brow collectors as well, providing a classy, varied and interesting array of items on the 29th June.

The Grantham Collective Sale is Wednesday June 29th at The Grantham Auction Rooms from 10am. Viewing is Tuesday 28th June from 10am until 4pm and on the morning of the sale from 8:30am.