Local enthusiasts are in for a treat as a collection of postcards within Lot 1190, which include scenes of local interest from Butlins at Skegness are due to go under the hammer at the Grantham Auction Rooms on February 12.
You can hardly imagine a holiday without the dazzling choice of postcards sold along the beach front or at quaint tourist venues around the county.
This collection, which dates back to the golden era of the 1930s and 40s will fill social history enthusiasts with nostalgia from yesteryear, and the brief messages to loved ones will open new doors to the understanding of everyday life at these times.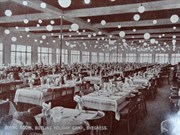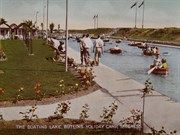 Many are Carbo Colour or Phototype, published by Valentine & Sons Ltd, and include scenes of the ballroom, beach and boating lake. The collection also includes photographs by Walfred Photographics, 45a High Street Skegness. Local ecclesiastical scenes dating from 1905 are on offer too, including Halton Holegate church printed by W.R. Morton, Spilsby, St Botolph's Church, Boston and Lincoln Cathedral, published by George Washington Wilson. The collection also contains postcards displaying seaside humour.
"Whilst collecting postcards may seem to be a dying art in today's connected world, it is in fact the third largest hobby after stamps and money." Said Grantham saleroom manager Andrew Doubleday. "The study of postcards, or Deltiology as it's known in the trade, is very much alive and kicking and this extensive collection will ensure Lincolnshire's social history is preserved for future generations."
Viewing will be open 2-5pm on February 9 and between 10-4pm on February 10 & 11.
The live auction will take place at The Grantham Auction Rooms on February 13, from 10am. The full sale catalogue can be viewed online at www.goldingyoung.com.