Gordon Russell (1892-1980) was an English designer brought up in the Cotswolds during the early part of the 20th Century. He was influenced greatly by the Art and Crafts movement so synonymous with the Cotswold area around that time. So much so that after a distinguished career during the First World War he set up his own workshop in his home town of Broadway designing and making furniture in the traditional way.
Not only did he win countless international awards, he was Chairman of the Government's Utility Furniture Design Panel from 1942, helping to develop Utility Furniture during and just after the Second World War.
He also worked with a number of designers, innovating pieces using the latest imported timbers and techniques. Two such designers were architects David Booth and Judith Ledeboer, who in 1950 designed the Double Helix sideboard for the 1951 Festival of Britain.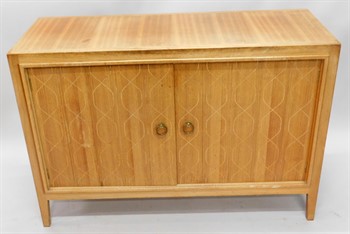 Golding Young & Mawer are pleased to be offering a piece of British design history in their next sale on the 15th of November. Consigned from a local estate and in original untouched condition the Gordon Russell double Helix teak sideboard (Lot 21) is expected to make in excess of £300 in the auction.
Also included in the sale will be three local collections of coins including gold sets, as well as taxidermy, silver and jewellery, ceramics, glass and furniture. This is all on top of in excess of 100 lots of pictures and prints. Perfect for the Christmas present hunters, collectors and the like.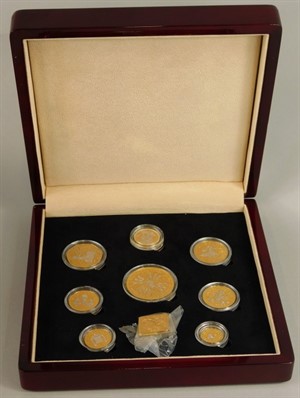 The Collective Sale will be held at The Lincoln Auction Rooms on Wednesday 15th November from 10am. Viewing for the sale is on Tuesday 14th November, from 10am until 4pm, and from 8.30am on saleday.