The sale on Wednesday 7th October at The Grantham Auction Rooms has some rather good Bohemian glass vases in, which although go against the grain of the minimalist needs, ooze quality, character and desirability.
What we have is a pair of vases set with Vienna relief plaques of ladies, with gilt highlights on a green ground, standing at 30cm each. They are not large enough to overawe but are special enough to act as talking points. The fabulous plaques to each juxtapose with the modern home.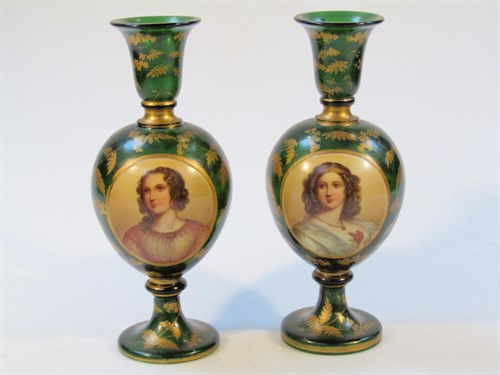 What makes them even more of a necessity is the spate of similar items recently sold. A similar vase, only slightly inferior, sold in September for £35; a pair of lustres made £25. These prices seriously fall in the 'for nothing' bracket. Quality is something which can overcome any minimalist marketplace and if these vases go for under £300 they must be snapped up!
High quality items come thick and fast in the October sale. A Coalport hand painted fruit vase makes up Lot 16. Beautifully gilded on a powder blue ground, it can juxtapose with the most minimal and fit in with the most grand. Although unsigned it is as good as you could hope to see. From the same home as the Vienna glass, in good order and dating from the early 20th Century, English porcelain doesn't get much better.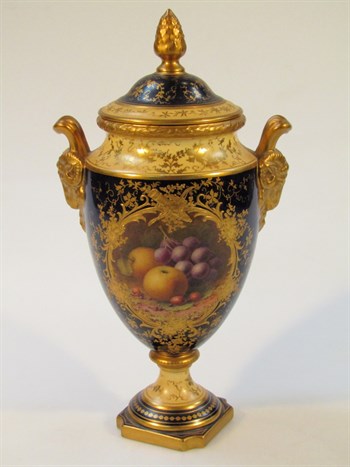 There is also a wide range of items within the October sale, from a Roman sarcophagus and a marble plaque of similar style through to a good collection of coins, including a Krugerrand, sovereigns and various banknotes.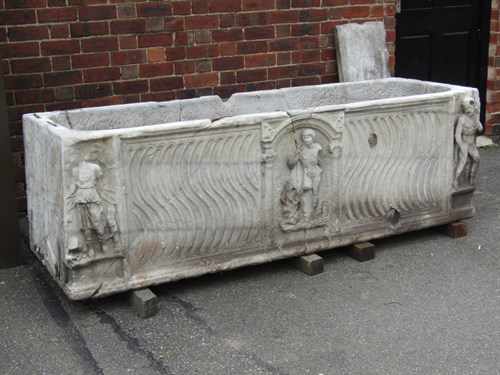 There is a robust selection of furniture, including retro fist armchairs, an Eames style leather chair through to the Georgian and later mix of chest of drawers, dining and other household items. The picture section is small in number but high in class and a select silver section which will inevitably result in a punchy outcome.
The sale will be held at The Grantham Auction Rooms on Wednesday, 7th October at 10am. Viewing is on Tuesday, 6th October from 10am until 4pm and on saleday from 8.30am to 10am.