With the revival of all things retro we were delighted to get our hands on a fine selection of Beswick flying figures. We expect a high level of interest when they go on sale at our Bourne Auction Room on May 14.
The 8 Lots feature a wide variety of our feathered friends, including swallows, woodpeckers, partridges, kingfishers, pheasants, and gulls. What makes this collection extra special is that it contains some of the rarer varieties of flying figures. Many Beswick collections are primarily focused around the flying ducks you used to find hung on the living room wall in the 1950s and 1960s, think Hilda and Stan Ogden in Coronation Street. Beswick ducks graced the living rooms of many homes in and around Manchester at that time.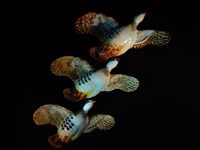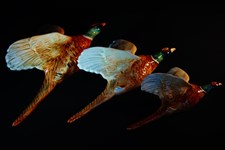 Because of their new found popularity, Beswick collections are being snapped up by both new and more experienced collectors alike. What makes these figurines so attractive is that they are high quality and steeped in history, having been manufactured by a family run company established in Stoke on Trent in 1894. Not only that, but the company, now owned by Darlington Crystal, is still going strong and is also famous for their very popular range of Beatrix Potter figurines from 1947 and Disney characters from 1952.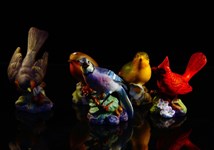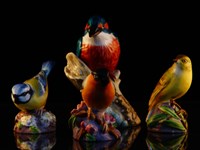 The figurines, on sale from 10.00am, May 14, are the perfect opportunity for those who are newer to collecting antiques to acquire a collection of interesting and timeless pieces. It is also a great start, or addition, to a collection that could grow and grow.
If you would like to preview the collection beforehand, it will be available for viewing on Tuesday May 13, 10.00am - 4.00pm, and 8.30am - 10.00am on the morning of the sale.
If you would like further information, please contact our team at the Bourne Auction rooms on 01778 422 686 and we'll be happy to answer any questions you may have, alternatively, view the full sale catalogue online.