A quite superb private collection of hunting books will be available to buy at Grantham's first sale of the New Year on January 7th.
Hunting you cry? Isn't that what rich, red jacketed gents do on Christmas Day? Well yes, they do. Endless chasing of foxes – now replaced by the endless chasing of the scent of foxes (since our friends in Parliament pushed through a bill to ban such a so called barbaric pastime) has become part of the rural furniture from The Belvoir to Cumbria, the West to the East.
This collection of books is not only special due to their rarity and titles; they are the former possession of a master Belvoir huntsman, whose name is anonymous due to the vendor's whishes but whose annotations and thoughts can be seen in many of the works – and what works they are!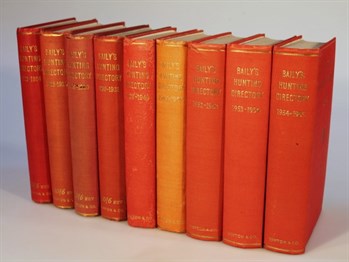 A who's who of artists from Charles Johnson Payne and Lionel Edwards, to the great authors such as Paget, the great titles from Baily's Hunting Directory to Osses and Obstacles make up this small but perfectly formed library. The condition of most is good – the dust jackets are mainly present, the plates intact and the content … never as interesting a read can be had than thumbing through these pages! The History of the Belvoir Hunt is one such where a casual glance at a page turns into an afternoons read. The titles are quite difficult to put down. Every anecdote is mentioned, every tale told, beautifully complimented by the aforementioned illustrations and annotations from the previous owner.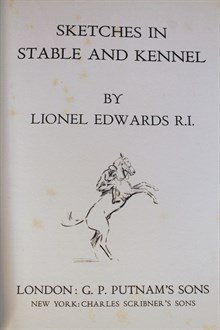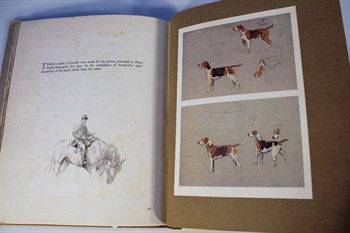 The non-political correctness adds to the romance and intrigue. Hunting of certain forms continues, but the days described here have gone. The pomp, the circumstance, the aristocratic tendencies to don full hunting gear and report back stories of grandeur will be lost forever if such titles aren't bought, read and cherished.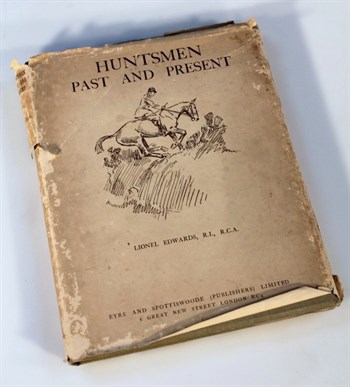 The other point is the price of these titles. Bargain Hunting is an apt blog title – a book containing twenty plates by Snaffles, bound and ready to go can be yours for £20 - £30. Slightly larger plates , framed as prints sell for many times this amount and the added bonus here are the stories told, many of which contain entertainment and great laughter.
In a nutshell, it is a rare and dwindling opportunity to own these literary masterpieces and one which needs to be snapped up in January.
If there are still those remaining who cannot get on with hunting, there are 900 other lots to chose from, including a large quantity of catering equipment, furniture, large selections of jewellery and collectables, silver, paintings and bygones.
The sale is on Wednesday January 7th at 10:00 am. The viewing is Tuesday January 6th 10:00 am – 4 pm and on sale day from 8:30 am – 10:00 am.