The forthcoming Collective Sale at The Grantham Auction Rooms on Wednesday 5th April contains an exquisite private collection of luxury handbags and jewellery.
This who's who of fashion names includes Hermes, Chanel and Mulberry, with a smattering of big diamonds, Sri Lankan sapphires and high end modern tennis bracelets and rings thrown in for good measure.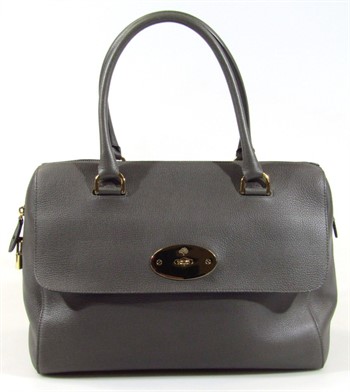 The jewel in this hefty crown has to be the two coloured Hermes shoulder bag, used only twice, with outer pouch, bag, jewel accessory, box and purchase receipt - it's like buying it straight from the shop. An eye watering retail price stamped on the aforementioned receipt emphasizes the quality of the item, however the entirety of this small collection of evening bags is useful, usable and from the best makers.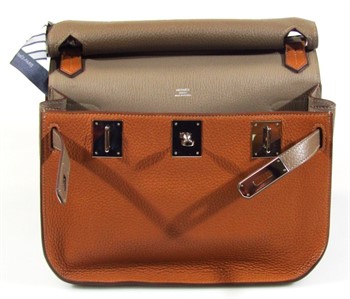 The condition of all is second to none. Having had limited use they are well looked after, all with receipts from original outlets, all genuine and in showroom condition, each with paper inserts, and some with original shape keeping padding.
They are truly exciting finds, but the jewellery oozes quality too. It is very wearable and importantly much has been professionally tested by two sources and every piece is of the highest standard.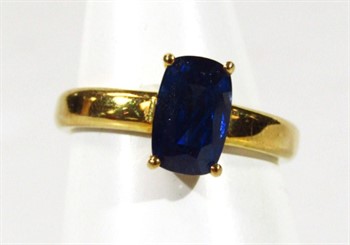 Amongst other items are a good silver section with a Georgian fish slice, an amethyst coloured necklace, a variety of watches and chronographs to include Tiffany and gold examples, pocket watches, and wearable gold.
A high quality grouping of Georgian and later furniture ends the sale; from a state of the art massage chair again in first class condition to a good sized Georgian bachelor's chest, many boxes are ticked for size, quality and usability in this month's offering.
Pottery and porcelain is numerous and good, including a pair of Minton majolica figures and other pieces by Royal Dux. Pictures include a number of hunting prints by Lionel Edwards, a trotting chalk drawing and a couple of traditional landscapes which will all appeal. A small but beautifully formed book and ephemera collection including early local ephemera and postcards will raise a few pulses.
A bronze wool weight almost certainly 16th Century in date is included, along with an early Steiff lion and a fine selection of guns including an early flintlock pistol, proving once again quality and variety are abundant in shovel loads.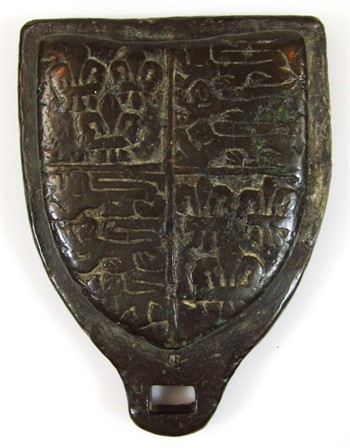 The last word needs to be associated with the bags however; you will go a long way to see better in terms of quality and condition.
The Collective Sale at The Grantham Auction Rooms is on Wednesday 5th April at 10am. Viewing is Tuesday 4th April from 10am until 4pm and on sale day from 8:30am until 10am.
We are always looking for objects of this nature and would be delighted to conduct any valuations on similar items. Please contact The Grantham Auction Rooms on (01476) 565118 for further details.