The last Asian Art sale of 2013 will take place next week on November 13 at the Grantham Auction Rooms.
With over 250 lots being offered for sale, Asian Art collectors and enthusiasts will have much to choose from including pieces from China, Japan, and India.
Andrew Doubleday, Saleroom manager said: "There is always a lot of interest in our Asian Art specialist sales. With our live internet bidding, anyone can register and bid from anywhere in the world."
A particular item of note is Lot 1, a large Japanese bronze incense burner, decorated with dragons. The burning of incense was brought to Japan in the 6th century by Buddhist monks. Considered an art form in the country, incense was used for a variety of reasons including tea ceremonies, aromatherapy, spirituality and meditation.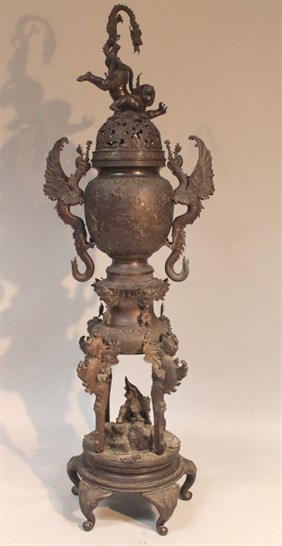 Also included in the sale are four 2,000 year old Chinese Tang Dynasty funerary figures (Lot 168). The Tang Dynasty brought in a golden age for Chinese culture with many arts flourishing during this period. Funerary figures served an important role in the burial rites of the time. Buried within the remains of an ancestor, or in a ceremonial tomb, they would celebrate life and help protect the spirits of the dead.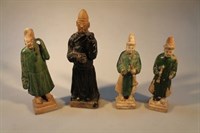 Other Chinese art includes a variety of carved Ivory lots. Lot 9 is a Chinese ivory handled parasol, made in Canton in the 19th Century, with an added frame and Lot 77 is a small Chinese carved Canton ivory card case.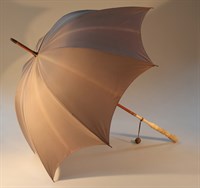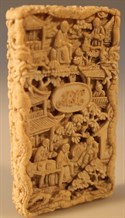 Indian art interest comes in the form of a 19th Century/20th Century silk picture depicting deer hunting and Lot 130, a set of three Indian Mughal miniatures.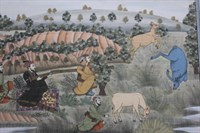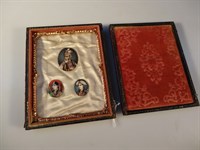 The Asian Art Specialist Sale catalogue can be viewed online at www.goldingyoung.com. Viewing will be open on November 12 between 10-4pm and before the sale on November 13.