With over 3,500 people viewing the online catalogue the Architectural Salvage Sale on Saturday 28th January was always going to be a virtual sell-out.
View day was freezing with a biting wind and saleday did not disappoint either.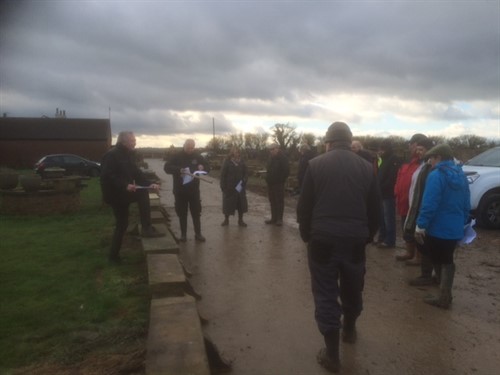 Auctioneer Colin Young said, 'It was wet, cold and miserable in muddy field. What better combination to get people interested in a sale.'
Those buyers that attended created good competition for lots as well as making good regular investments at the tea wagon. With 285 lots on offer it was a notable clearance sale.
Colin added, 'I thoroughly enjoyed some proper old fashioned auctioneering, the voice was competing with good characters, the elements and probably the busiest A-road in the county. It beats a cozy saleroom rostrum every time.'