The Grantham Auction Rooms has been running the specialist Asian Art sale since 2010, with three events taking place each year, and this was the last one of 2013.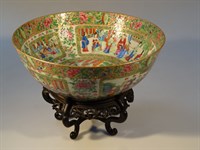 It proved to be a resounding success, with a 19th century Canton bowl attracting the most interest. After an enthralling bidding process the beautiful piece, which is larger than the usual size and highly decorated, eventually went to a telephone bidder for £1500.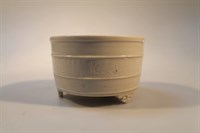 Other sales included a Chinese Blanc-de-Chine cylindrical bow that was snapped up for £550 and a silk painting of an Indian hunting party that went for £180.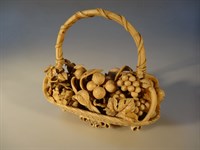 A beautiful Japanese Meiji-period carved ivory fruit basket also attracted a great deal of attention and, despite some slight damage, eventually sold at an impressive £550.
The success of the sale reflects the huge interest in Asian art - although Chinese pieces tend to dominate this category, Japanese, Indian and Indonesian art can also be found.
There is sure to be other successes at the Grantham Auction Rooms when the Asian art sale returns next year, with sellers and buyers alike eager to get involved with this fast growing sector of the antiques market.