CLEAR-ly the best option for you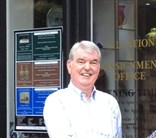 Paul Johnson, our Stamford office consultant, has had over 40 years experience as an estate agent and comments on the importance of house clearance: "Golding Young help clients and their agents by giving them the opportunity to maximise the selling price of a property, which is probably their greatest asset.
Despite the TV-fuelled myth of selling a house that looks 'homely', there are greater advantages in arranging a complete clearance of the contents prior to sale."
What are the advantages?
Golding Young do all the work whilst the Agent gets on with selling the house.
Without furniture the house will look bigger and buyers can more easily see their own furniture in place around the house.
No worries about break-ins or theft.
Easier to arrange viewings or open days.
We clear the entire contents from fine art to garage contents, most clearance agents will only take and profit from the quality items and leave you to deal with the cost of the rest.
Our trained professional transport team will pack and take care of your saleable goods.
Items are allocated to the best auction sale to maximise the return.
Unsalable items are disposed of in the most cost-effective and environmentally friendly way.
Golding Young are regulated by RICS - the hallmark of a professional auctioneer.
Remove the contents - remove the worry - enhance the sale.
Principal auctioneer & valuer Colin Young added: "Sometimes furnishings can add value to a property, but security is still the prime issue. The best advice is to take good interior shots of the property furnished for the sale brochure, then clear at the earliest opportunity. The bonus for deceased estates is selling the chattels quickly will fund the cash-flow of the administration."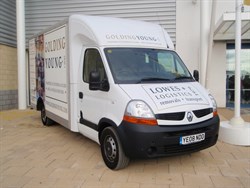 PROPERTIES CLEARED, PROMPTLY AND EFFICIENTLY
Call Alastair McPhie-Meiklejon on 01778 422686 at Bourne for Peterborough Areas & all Southern Counties
Call Andrew Doubleday on 01476 565118 for Grantham Area & all of the Midlands
Call John Leatt on 01522 524984 for Lincoln Area & all Northern Counties