The value of gold is timeless and it's always in demand. So, it's no surprise investors turned to precious metals when the financial crisis hit in 2008.
The price of gold is fairly stable and offers a good investment. At the moment the price for gold is fluctuating between £9 and £9.50 per gram of 9 carat gold (as of February 2014).
We're used to hearing about 9 carat or 18 carat gold, but in its purist form, gold is 24 carat. It's only when it's mixed with other metals that the item is marked as 22ct, 18ct or 9 carats, depending upon the quantity of gold used.
A versatile metal
Gold as always been a favourite of silversmiths, as it is incredibly versatile with a wide variety of uses. We often see items brought into the saleroom that have been passed down through the generations, such as jewellery, service medals and watches.
Medals
We see many medals in the saleroom from all walks of life. For example, at one of our recent Lincoln sales we saw a group of five medals presented to Ernest Pattison, the football player for West Bromich Albion, Scunthorpe United and Doncaster Rovers & Rotherham.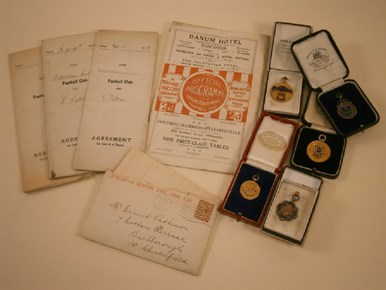 Gold Jewellery & Coins
Jan Squires, our resident Jewellery Valuer and TV expert has seen many items come through our doors. "I see a lot of dress rings in the sale room. If you're looking to propose to that special someone, we often have diamond solitaires for a fraction of the price of a high-street jewelers." explained Jan.
From this reasonable 18 carat white gold dress ring, with a central square cut diamond which sold for £190 in the saleroom.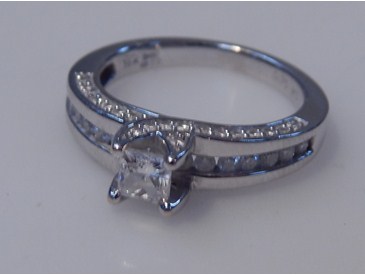 To this stunning modern round brilliant cut stone with an estimated mounted carat weight of 1.6 carats, which sold for £2,000.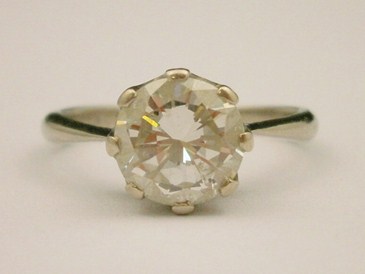 Gold Watches
Gold watches always do well in the saleroom and one of our newest members of the team, Bourne Saleroom Manager Alastair McPhie-Meiklejon is our resident Horology expert - Horology is the study of watches and clocks.
This William Ilbery of London pocket watch reached £19,000 exceeding the saleroom's previous record for pocket watches.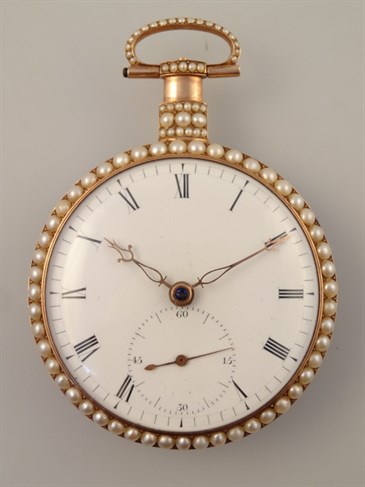 Object d'Art to Industrial Applications
Gold is also used to decorate furniture and object d'art. It can be used as an embroidery thread in tapestry or upholstery and as a colouring agent for glass. It has also been used in high-end industrial applications.
A Monart glass vase, predominately green but with gold inclusions.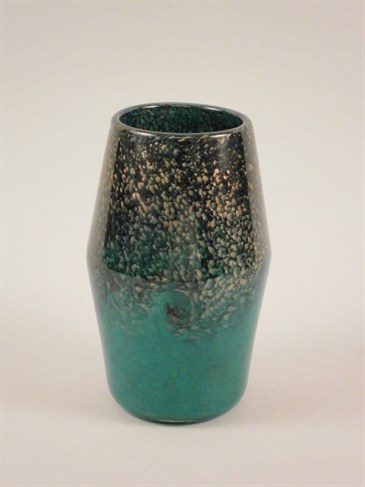 Irrespective of whether you have gold jewellery, coins or antique gold items, they take up very little space within your property and they're an asset that can be cashed in at any time.