The February Collective Sale at The Bourne Auction Rooms produced another back to back success. A 92% sale rate and fabulous prices clearly spurred new vendors to enter items for the March sale.
The auction starts on a strong footing with Lot 1 being an Omega gents' wristwatch. This vintage example from 1967 is estimated at £800-£1,000.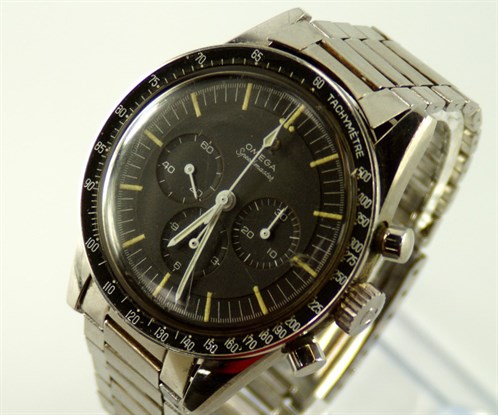 Lot 3 soon follows hot on the heels from Breitling with an estimate of £1,000-£1,200.
One of the principal consignments in this sale includes the residual contents of The Manor House at Glinton near Peterborough.
There is a good range of items including Lot 19, a Royal Vienna Secessionist Movement vase, estimated at £200-£300. The highlight from the property is a fine Sheraton period Irish inlaid mahogany sideboard with full provenance from the family, noting that it was made for General George Vaughn Hart (1752-1832) for his house at Kilderry in Donegal. It has remained in the family through various moves up until the Manor House at Glinton. Being of quality and excellent provenance, Lot 201 is estimated at £3,000-£4,000.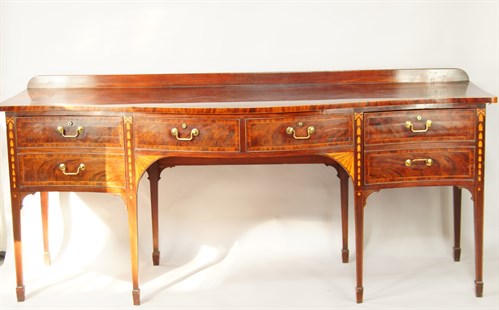 Another lot of note is Lot 210 from the same property and shows furniture of the Edwardian period of its highest desirability. The Adam revival demi-lune satinwood cabinet is estimated at £1,000-£1,500.
The sale is not all furniture. There is a strong consignment of trinket silver and lower value (£50-£200) jewellery as a staple diet for the sale.
The variety of the sale is probably its greatest asset, but no doubt one lot will strike a chord with buyers across the world. That is Lot 25, which is a Gibson acoustic guitar from circa 1983, of which this model J25 is likely to realise between £300-£500.
We look forward to seeing you at the viewing on Tuesday, 10th March from 10am to 4pm and on saleday from 8.30am.