If you have read the fantastic results from the January sales at the Grantham and Bourne auction rooms you wont be surprised to read how Lincoln performed on the 21st January.
With the high standards already set, Lincoln also had an absolutely packed room. Saleroom one with the antiques and collectables was absolutely buzzing. Saleroom two with the general items saw many new buyers. Perhaps those looking for a bargain may have found what they wanted, but the prices were very strong.
The sale went off to a flying start with a bracket clock by Roskell (Lot 1) selling at around the lower estimate at £1400.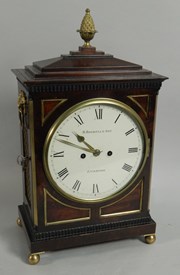 Ceramics faired well with the headline name of Hannah Barlow in Lots 7 and 8 taking prices of £320 and £400 under extreme competition both in the room and on the internet.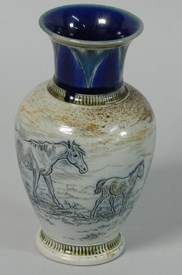 The resurgence of furniture in January was underlined by Lot 44. This was a 17th Century oak coffin stool which although of period did have a number of flaws in condition including the need for replacement feet and amendments to one of the stretchers. Nevertheless many commission bids ranged between £300 and £400 but it was eventually taken in the room at £1400 again with great competition from the internet and the telephone.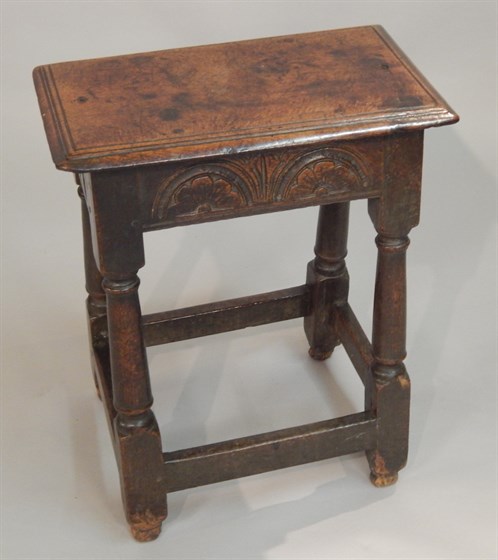 The core of this sale related to the clearance of Clarks Butchers from Newport in Lincoln. A well known name in the city and a dust covered collection which ranged from general equipment such as scales, but also furnishings items such as butchers blocks and a wide range of advertising related items and of course the inevitable delivery bike.
The collection spread far and wide and was extremely well received.
Entries are now being taken for the next sale on 18th February, which includes an excellent selection of jewellery, as well as some quality silver, and prime decorative furniture.