Beatle mania swept the world in the 1960s in a frenetic frenzy for the clean-cut fab four from Liverpool.
From 'All you need is love' to 'Yesterday' their music was iconic in the rock genre and they remain one of the bestselling artists, outselling both Madonna and Michael Jackson.
Featuring at the Grantham Auction Rooms on April 9, is a Beatles memorabilia lot of 25 magazines entitled 'Beatles Monthly Book'. The magazines are non-sequential, but range from No.9 through to No.56.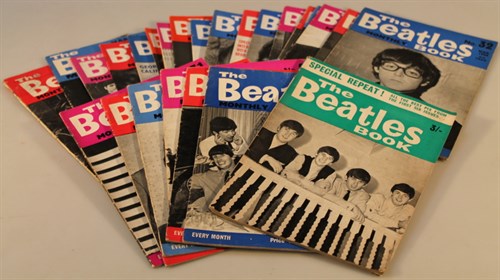 "The wife of the vendor collected the magazines in the 60s when she developed a high level of interest in music as a pre-teen." says Andrew Doubleday, Grantham Saleroom Manager.
"Because of the legacy left behind by the Beatles there is a strong demand for good quality Beatles memorabilia."
The live auction will take place at The Grantham Auction Rooms on April 9, from 10am. The full sale catalogue can be viewed online at www.goldingyoung.com. Viewing will be open between 10-4pm on April 8, and 8.30-10.00am on the morning of the sale.