The 1200 plus lots at The Grantham Auction Rooms on Wednesday, 5th August includes over 180 items of 'as new' furniture from The Table Place in Market Overton, LE15 7TP. There are side cabinets, tables, chairs, reception furniture, upholstered, plain lines, bow fronts and everything in between – an Aladdin's cave of items is on offer, which fit perfectly into the modern home. It is almost all in showroom condition and is to be sold in most cases to the highest bidder. The quality is exceptional, the quantity is great and the opportunity is huge!
As a complete juxtaposition to the newness, we have a collection of antique furniture; the quality remains and there are some remarkable pieces to be discovered. An early 19thC mahogany bookcase is a case in point; on paper a sheer delight, on the showroom floor something of a fixer-upper. In all seriousness though, the outlay of a few hundred pounds in restoration would result in an item worth a few thousand pounds in showroom condition.
There are serving tables, Regency side cabinets, named French pieces, Japanned longcase clocks – all of the highest standard and all in need of a little TLC.
There is also a staggering array of objects from the same clearance. From tortoiseshell cases – take your pick of twenty – to bygones and books from the highest echelons and a selection of pottery and porcelain only really seen in museums.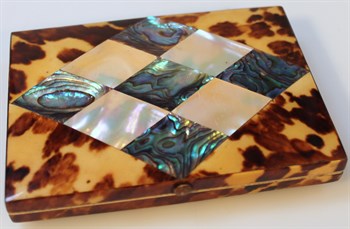 From Delft and early lead glaze to agate, mocha, English creamware and porcelain from those powerhouses at Chelsea, Derby and Sèvres, we have the lot. One must excuse some damage to pieces; I can only hope I look so good in 240 years' time!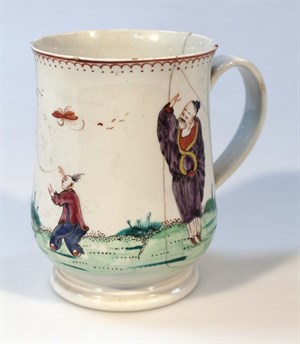 Viewing for the new furniture is on site at Market Overton LE15 7TP – Sunday, Monday and Tuesday 10am – 4pm, and Wednesday 8:30am – 10am.
The Collective Sale at The Grantham Auction Rooms is on Wednesday 5th August from 10am and will include the items from Market Overton – everything will be sold from The Grantham Auction Rooms.
Viewing for the rest of the Collective Sale will be on Tuesday 4th August from 10am until 4pm and on sale morning from 8.30am.