Bidders will have a rare opportunity to acquire a number of photographs by British photographer and publisher Francis Frith (1822-1898) on 9th October 2013.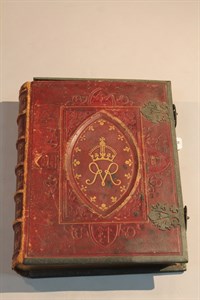 The 29 photographs are contained within Lot 14, Volume I of The Queen's Bible; a bound and gilt leather binding with metal mounts and clasps. Frith dedicated the bible to Queen Victoria who was a well known amateur photographer.
Frith, who set up his own publishing company in 1859, published the limited edition bible in 1862 at a time when printing photographs into books hadn't been invented.
Until 1879 publishers couldn't print photographs directly onto the page; they had to stick physical photographic prints into the books. Frith was at the forefront of developing photographic techniques at this time, so there's always a lot of interest in his work.
Frith was a devout Quaker, and travelled extensively throughout the Middle Eastern area, documenting the culture and architecture. The Queens Bible contains many photographs Frith took of landmarks within The Holy Land.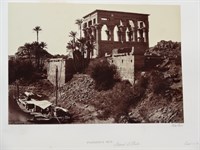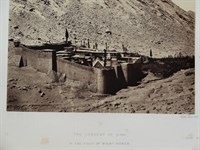 Auctioneer Luke Handley said "Frith was one of the world's first specialist photographic publisher. In our visual age images of the world are so common, we find it incredible to think that these were some of the first images that people could see of the Holy land. The stories of the Bible moved out of the written page into the real world, and that is why his work is always highly sought after, he was a pioneer of landscape photography. We expect a lot of interest in the Bible for this reason."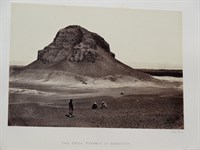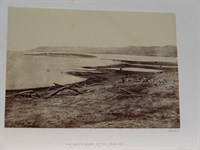 The Queen's Bible will be offered for sale at the Grantham Auction Rooms on 9th October. Viewing is open on the 8th October and on the morning of the sale.