Following the sad death of local solicitor Patrick Wright, Golding Young and Mawer were instructed to sell by auction the contents of 12 Drury Lane Lincoln.
Patrick Wright was a solicitor of the old school. He could often be seen walking to his offices located in Unity Square, Lincoln in a smart suit topped off with a cravat and Panama hat.
12 Drury Lane, Lincoln was a gentleman's residence with a fine selection of 18th and 19th century furnishings and decorative effects. Also, Patrick Wright was a keen collector of art especially by Lincolnshire artists including Alfred Ernest White (1875 - 1953).
Due to the amount of items from the estate of Patrick Wright and other local vendors the auction was held over two days with extra view days to accommodate the vast interest.
Day one consisted of furniture and decorative effects. A full saleroom as well as over 300 online bidders, and multiple commission and telephone bids ensured bidding was competitive and brisk.
Highlights of the £120,000 auction from 12 Drury Lane included £360 for an Edwardian mahogany breakfront bookcase. A walnut chest on stand sold for £500. A Victorian oval girandole wall mirror exceeded the top estimate selling for £280. A pair of gentleman's cuff-links doubled the top estimate and was sold for £220.
Day two consisted of over 300 lots of fine art, pictures and prints.
A large selection of local art works again generated a vast amount of interest.
Top price from Drury Lane went to a watercolour of Lincoln Cathedral by Herbert John Finn (1860 - 1942) which tripled the auction estimate, selling for £650.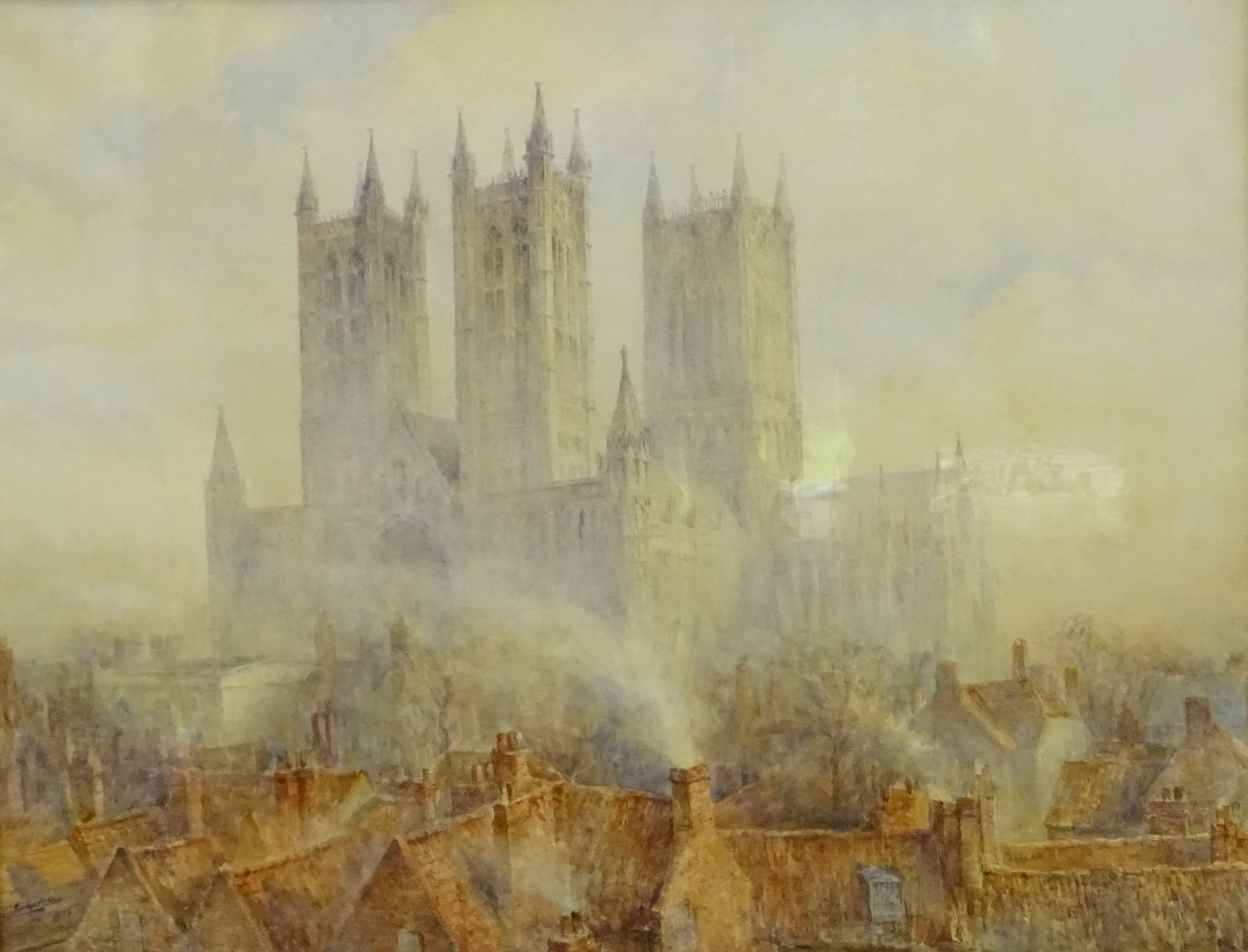 Eight works by the Lincoln artist Alfred Ernest White all sold with an interesting view of the Dolphin Inn Eastgate Lincoln selling for £360.
For this and other sale results, why not visit our sale results page.