The next Grantham Collective Sale, on Wednesday 1st August, features the usual mix of high-end art and antiques with a private collection of medals and ephemera leading the way.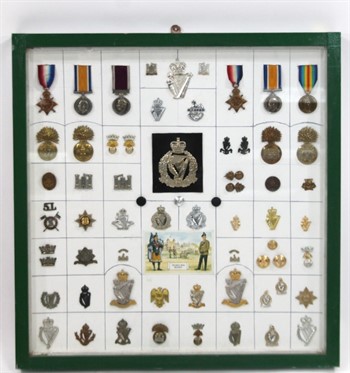 There are Limerick and other cap badges, an Irish cap badge and medal groups, postcards, death plaques, Sam Browns and army jackets spanning the last century. In all there are around 80 lots which would grace any militaria collection.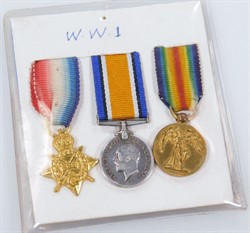 Elsewhere within the sale we have over 1000 lots with quality and variety as quirky as you like, with good collections of collectables including Zippo lighters, remote control cars, postcards, stamps, and coins.
Pictures are numerous, furniture is flowing out of the door and china takes up a sizeable proportion of the floor space with Royal Albert, Worcester and Doulton producing good numbers, as well as earlier pieces including an unusual puzzle jug.
Art Nouveau and interior decorations are also high on the list with late 19th century clocks in the Glasgow taste rubbing shoulders with fine selections of studio pottery.
Retro items juxtapose with Satellite chairs, radiograms and general dining and occasional furniture light in colour from the 1950s to the 1970s. An articulated European side table ticks a few boxes and the wide array of furniture is both unusual and in good condition.
We have chairs from Brighton Pavilion, paintings from country estates, good selections of gold, coins and jewellery and the usual mix of fine art and objects.
The Grantham Collective Sale starts at 10am on Wednesday 1st August with viewing on Tuesday 31st July from 10am to 4pm and on the morning of the sale from 8.30am.