A watch collecting family put their faith in Lincolnshire auctioneers Golding Young & Mawer, and were rewarded with a house record at the firm's Grantham saleroom.
The William Ilbery of London pocket watch (Lot 5) which sold on March 9 reached £19,000 exceeding the saleroom's previous record for pocket watches.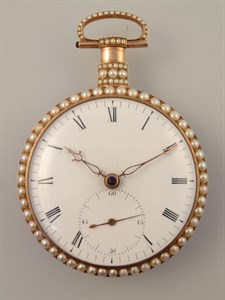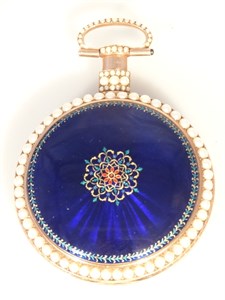 The owners, who live near Stamford brought the pocket watch into the Stamford Valuation Office at The George Mews. After some research an estimate was agreed to encourage competition and the watch was sent off to Bond St for a minor laser repair.
William Ilbery was renowned for producing high quality time pieces for the Chinese export market, so it came as no surprise that Chinese interest was strong. Commission bids of £10-15,000 were taken from Chinese buyers. This was outweighed however by British interest; the winning bid of £19,000 was taken over the phone and secured by a London buyer.
Golding Young & Mawer principal auctioneer & valuer, Colin Young said: "The family were considering either to sell locally or go to London. In this case they got the best of both worlds."
The saleroom is now accepting consignments for the April Collective sale which will take place on April 9. Interested parties can visit the Grantham Auction Rooms on Old Wharf Road, between 9am-1pm and 2pm-5pm or call the saleroom on 01476 565118.